Reaching and Helping NY's "Invisible" Homeless Schoolchildren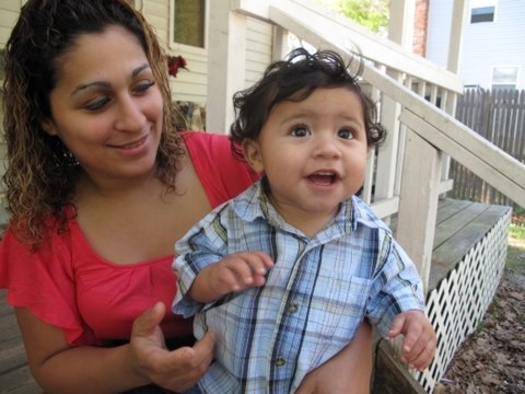 PHOTO: The number of homeless schoolchildren in New York has soared since the recession and those tasked with helping them say finding and reaching out to them are getting more difficult as funding and resources decline as well. Courtesy CAST.
March 25, 2014
GREENPORT, N.Y. - The number of homeless schoolchildren in New York has soared since the recession, and those who try to find and help them say their resources are dwindling. The children and their families are living in motels, basements, trailers, or are doubled up with other families and friends - many of them victims of the foreclosure crisis or Superstorm Sandy.

Sarah Benjamin works with homeless pre-kindergarten children on the North Fork of Long Island.

"It's more of an invisible problem here," Benjamin said. "For instance, if there was a couple of big shelters you could see the numbers of children that were out here that were homeless, but there aren't any shelters."

The Parent-Child Home Program she operates in Greenport reaches out to find homeless toddlers and help their families prepare them for school. The homeless schoolchildren in grades K-12 are a problem many school districts have to deal with, due to declining state education funding.

Eric Tars of the National Law Center on Homelessness and Poverty said the numbers of homeless schoolchildren in New York are consistent with the rest of the country.

"We still have an even greater need than ever before, but there's fewer federal dollars to deal with it, and that means that local school districts are having to fill in the gap," Tars said. "Where they can't, children are most likely falling through the cracks."

Benjamin said social service workers are stretched thin by budget cuts at the federal, state and local levels.

"I know that the Department of Social Service and those that are helping to house families and to bring them into what they need - they're always trying to do more with less," she said. "It's just an impossible situation."

While most agree a long-term solution is to build more affordable housing, in the near term support services simply need more funding, according to Sarah Walzer with the Parent-Child Home Program.

"That funding may have to become part of the services that we're providing to help families get back on their feet and make sure that we're setting this next generation off on the right foot," Walzer said, "so we're really stopping that cycle of homelessness."




Mark Scheerer, Public News Service - NY