Gambling: A Losing Bet for Hoosiers Who Can't Stop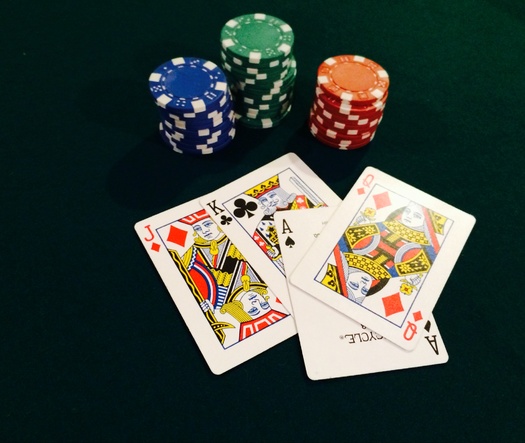 PHOTO: March is Problem Gambling Awareness Month. Indiana has many programs, resources and a hotline to assist those who need help to stop gambling. Photo credit: M. Kuhlman
March 28, 2014
INDIANAPOLIS – Whether it's at a casino, bingo hall or a neighborhood poker game, the rush of winning a bet can be exciting for Hoosiers who gamble.

But knowing when to stop betting is easier for some than others.

March is National Problem Gambling Awareness Month.

Jerry Long, executive director of the Indiana Council on Problem Gambling, says much like other addictions, some people are more susceptible to developing a gambling problem – as many as 4 percent of those who gamble.

"Some gamble for the excitement," Long says. "Some people gamble for the escape to get away from the rest of their life. Some people will gamble as an activity, to have something they can do on a regular basis."

Signs of gambling addiction include an increasing preoccupation with it, using income or savings to gamble while letting bills go unpaid, repeated unsuccessful attempts to stop, and feelings of depression or suicide over gambling losses.

Long says Indiana has many programs, resources and a hotline to assist people who need help to curb their gambling.

He says problem gambling can disrupt many aspects of life, including family relationships and job status, not just financial security.

He adds for some gamblers, hitting rock bottom is the only way to stop.

"Most of the folks with problem gambling, they will only seek help basically on their own when everything is falling apart," Long says. "Family, work and financially, they're in such a bind that they need a way out."

The State of Indiana provides treatment for individuals who lack the financial resources to pay for their own treatment.

Long says free support groups, including Gamblers Anonymous and Gam-Anon also meet in many communities.

"People with this problem need to be around other people who have lived the same problem and are making progress on not repeating the same mistakes," he explains.

The Indiana Gaming Commission also has a voluntary exclusion program, which allows individuals to restrict their own admission to all casinos in the state.



Mary Kuhlman, Public News Service - IN