Room for National Parks in Next Federal Budget?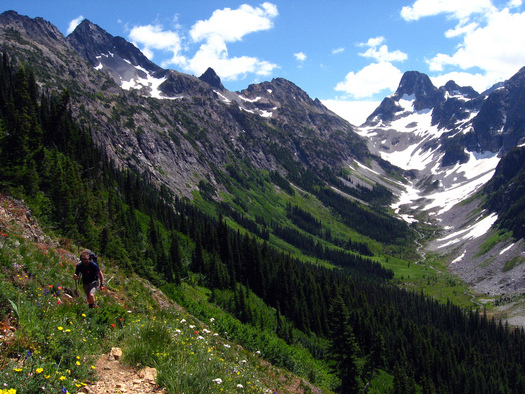 PHOTO: In addition to breathtaking views of places such as Fisher Peak, the North Cascades National Park complex reported contributing $26.4 million to the local economy in 2013. Photo credit: Autumn Carlsen, National Park Service.
March 31, 2014
OLYMPIA, Wash. - President Obama wants to allocate more money to the National Park Service to spruce up the parks for the agency's 100th birthday, and Congress will decide whether to go along with that request in the next few weeks. The president is proposing a small increase of $55 million in the National Park Service budget for 2015, including $10 million as a "Centennial Initiative" to get the parks ready for the agency's 100th anniversary celebration in 2016.

John Garder, budget and appropriations director for the National Parks Conservation Association, said it is a promising start, after years of budget-trimming have taken a toll on park maintenance and staffing.

"It's a modest increase over last year. But it doesn't get parks back to where they were just a few years ago, before damaging cuts, to ensure that people can have a really inspiring and a safe experience out in our parks," Garder said.

In Washington, he said, the national parks, monuments and recreation areas are economic engines, attracting about 7.5 million visitors a year, who spend more than $400 million in nearby towns and cities.

Additional park funding is much needed, he said, for a system that has put off about $12 billion of maintenance in recent years. From historic resources to water and sewer systems, visitor centers, roads and trails, he pointed out that many are in disrepair.

"The main cause for the growth of the deferred-maintenance backlog is the decline in Congress' investment in the construction account, which creates so many jobs," Garder explained. "In today's dollars, the construction account for the National Park Service has been cut nearly in half, just in the last four years."

Washington's 3rd District Representative Jaime Herrera Beutler will be a key player in the upcoming park funding decisions, as a member of the House Interior Appropriations Subcommittee, Garder added.