Report: Kids in Maine Face Hurdles – Minorities Still More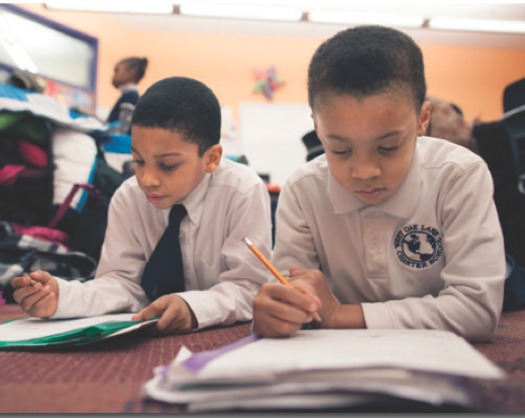 PHOTO: A new report indicates Maine's children face more hurdles to their development and success than kids in many other states, and has much work to do for its children. Photo courtesy Kids Count.


April 1, 2014
AUGUSTA, Maine - Maine has a lot of work to do for its children, according to a new report that compares how children are progressing on key milestones across racial and ethnic groups by state.

The report released today by The Annie E. Casey Kids Count data center shows African-American children in Maine faring better than the national average on an index of 12 indicators that measure a child's success in each stage of life. However, they show up far below white Maine children.

Rita Furlow, a senior policy analyst at the Maine Children's Alliance, did however point to a positive finding: the average high school graduation rate for whites was 82 percent, and 86 percent for African-Americans.

"That number for African-Americans is a very good percentage nationally, so there's an area where Maine's doing better," she said.

On the index of how well white children are meeting the milestones, Maine ranks 36th out of the 50 states, significantly behind its New England neighbors.

According to Furlow, there are plenty of disturbing statistics in the report.

"Overall, in terms of just how even white children are doing compared to other white children in the rest of the country, we're 36th there, so that's not a terrific place to be."

Laura Speer, associate director of the Casey Foundation, who heads up the Kids Count work, the Census Bureau projects that by 2018, children of color will represent a majority of American children.

"They're going to be the future work force of the United States, so there's a really critical imperative to look at this now and to see what we can do to improve it," Speer declared.

Nationwide, the report showed Asian and Pacific Islander children had the highest index scores, followed by white children, Latino, American Indian, and African American children.

The full report, called "Race for Results: Building a Path to Opportunity For All Children," is online at AECF.org.



Mark Scheerer, Public News Service - ME