Parents: Stick With Stuffed or Candy Bunnies and Chicks for Easter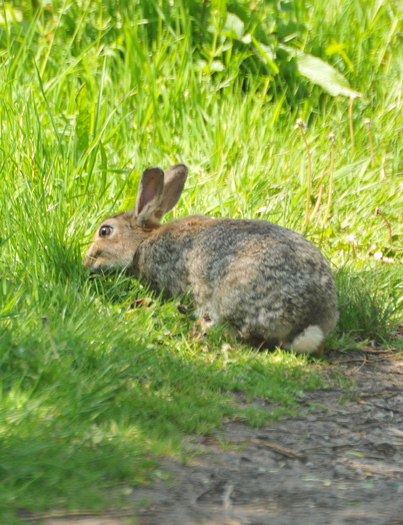 PHOTO: Bunnies are a symbol of the season, but experts caution parents considering bringing one home for Easter to make a thoughtful decision that is best for the animal and the family. Photo credit: morguefile.com user bobby.
April 14, 2014
BINGHAM FARMS, Mich. - Easter is almost upon us, and while some parents might be tempted to give their kids live bunnies or baby chicks, experts stress that bringing any animal into the home should be a well-thought-out decision and not just a holiday whim.

According to Ryan McTigue, public relations director for the Michigan Humane Society, with the right nutrition, housing, and exercise, rabbits can make great pets, but they need a long-term family commitment.

"They do require specialized care; they require trips to the vet and things like that," he said. "So, you want to take the time to really think about it before you bring any animal home."

McTigue said many people overlook the fact that fuzzy little chicks will eventually grow into chickens or roosters, which are not allowed as pets in many parts of the state. He suggested parents considering a rabbit give their kids a stuffed toy one for Easter, and then make an appointment with a local shelter to discuss the options after the holiday.

McTigue declared that it simply isn't fair to animals when people treat them like holiday decorations, instead of as new members of the family.

"Last year our cruelty investigators rescued 190 chicks in the city of Detroit that had been dyed various Easter-type colors, and that was difficult, to try to find placement for all those animals," he recalled.

He added that when it comes to rabbits, it's important to know they can live upwards of 10 years. He said it is not realistic to expect a child younger than 12 to be the primary caretaker of any animal, so parents need to accept that the responsibility may fall on them for many years.




Mona Shand, Public News Service - MI