Report: Failing Grade for Educational Offerings in Juvenile Jails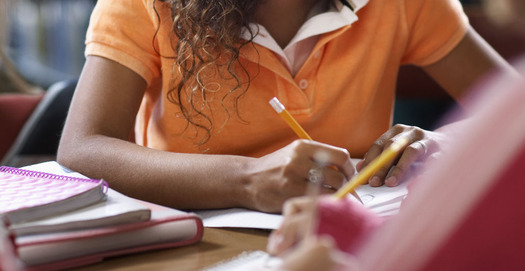 PHOTO: A report released today that examines educational programs in juvenile justice facilities finds most are doing more harm than good. Photo courtesy of fbi.gov.
April 17, 2014
BOWIE, Md. – When you have a captive audience, there is great opportunity.

A report released today by the Southern Education Foundation on educational programs in juvenile justice facilities across the country finds that most may be doing more harm than good because of the missed opportunities in engaging young people who have been disconnected from education.

David Domenici, executive director of the Center for Educational Excellence in Alternative Settings in
Maryland, describes what he sees being offered during site visits.

"And they are given handouts and dittos and crossword puzzles and fill-in-the-blanks and textbooks," he says. "They do that for an hour, or 90 minutes, and then they rotate, or someone else comes in and they continue doing that."

The report gathered federal and state data along with academic research.

Recommendations include educational assessments for each young person entering the system so materials can be tailored for him or her.

Domenici says almost every child in custody already is behind in school and many have learning disabilities that are complicated by abuse and neglect – and, sometimes, drug use.

Domenici calls the window to reconnect students to education golden, because success in getting a high school diploma and more means a better path economically and socially in adulthood.

"Really engaging teaching, really passionate people can transform a young person's perspective of school," he points out. "They can go from someone who's always hated school and failed at school to, instead, be someone who's succeeding at school."

According to the report, on any given day, there are about 70,000 young people in juvenile facilities nationwide.

Most are serving time for offenses that can be considered minor, such as mouthing off or disobeying at school. About seven percent are there for drug offenses.





Deborah Courson Smith/Deb Courson Smith, Public News Service - MD