EPA Carbon Rule: "Bold Step" to Tackle Climate Change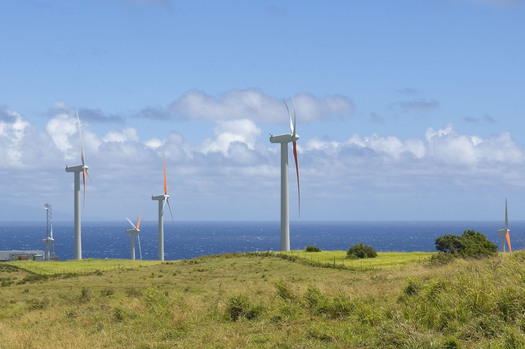 PHOTO: New rules proposed by the Environmental Protection Agency on Monday could shift Illinois' energy future. Photo courtesy EPA.
June 3, 2014
CHICAGO – Illinois would need to reduce carbon pollution from power plants by 33 percent in the next 16 years under a new rule proposed by the Environmental Protection Agency.

While opponents of the proposal announced Monday claim the standards could cost jobs and raise electricity rates, supporters say carbon pollution is a bigger threat to the environment and public health.

Steve Frenkel, Midwest director of the Union of Concerned Scientists, based in Chicago, says carbon pollution contributes to climate change, and extreme weather, rising seas and heat waves.

"The EPA carbon rule is a long time coming and is a terrific step forward," he states. "It's really a historic moment and it's the first time that the United States has really taken a bold step to confront the threat of climate change."

The EPA says power plants account for more than one-third of carbon pollution, the single largest source in the nation.

State leaders say Illinois is well positioned to meet the new goal – some of its coal-fired plants have already added pollution-control equipment or switched to natural gas.

Illinois is among the top states for carbon pollution output.

The EPA is giving states flexibility to comply with the rule in ways that are best for them, which Frenkel says includes using energy-efficiency measures.

"That means moving away from coal, and even then moving away from natural gas to invest more in wind, more in solar, and really invest in energy-saving technologies that will reduce demand for power in the first place," he points out.

Frenkel's organization maintains there is no time to waste in curbing carbon pollution.

He says atmospheric concentrations of carbon dioxide already have exceeded historic averages from past centuries.

"We now are on a path to irreversible global warming, and unless we take steps now to cut carbon pollution, we won't be able to avoid the worst consequences of climate change," Frenkel says. "That's why this EPA rule is so important."

The EPA is taking public comments on the new rule for the next four months. It's expected to be finalized next year.