Study: Marriage Equality Would Add Million$ to Arizona Economy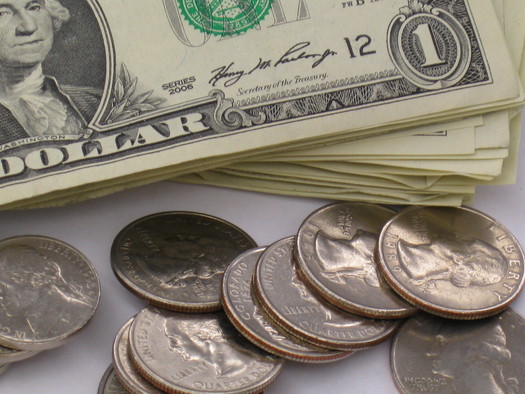 PHOTO: Legalizing same-sex marriage in Arizona would add millions of dollars to the state's economy, according to a recent study. CREDIT: Utah State Law Library.
June 13, 2014
PHOENIX - A recent study shows that marriage equality could mean millions of dollars to Arizona's economy.

Jeremy Zegas is Project Director with Why Marriage Matters Arizona. He said the study, which is from the Williams Institute at the UCLA School of Law, shows that legalizing same-sex marriage would generate $62 million in spending in the first three years. It would also create more than $5 million in sales tax revenue.

"Many more couples would be getting married," Zegas said. "This would mean more wedding planners, more people buying flowers, and more people traveling into the state and staying at our hotels and eating at our restaurants."

Zegas believes the research, which uses U.S. Census Bureau data, is conservative. The economic projections are based on half of Arizona's nearly 8,000 same-sex couples getting married.

According to Zegas, overturning Arizona's voter-approved ballot measure banning same-sex marriage will likely be easier if legal battles being waged in Utah and other states over the issue are successful.

"Things are looking good," Zegas said. "I would say that nothing is inevitable until it's happened. Clearly, there's a lot of momentum for us on this issue throughout the country."

Arizona voters approved Proposition 102 in 2008, which defines marriage as a union between one man and one woman.

Read the study
Estimating the Economic Boost of Marriage for Same-Sex Couples in Arizona from the Williams Institute.
Troy Wilde, Public News Service - AZ