South Dakotans Reminded to Treat Flag with Honor and Respect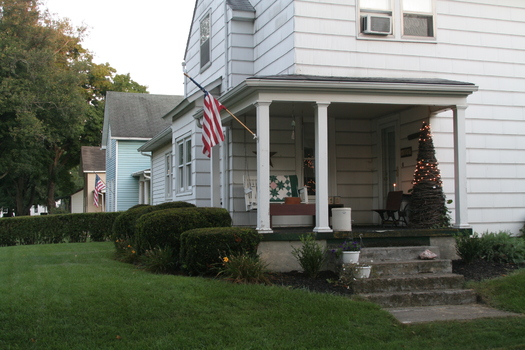 PHOTO: As South Dakotans celebrate the Fourth of July, they are being reminded to properly display the Stars and Stripes. Photo credit: Kenn W. Kiser / Morguefile.
July 3, 2014
SIOUX FALLS, S.D. - As South Dakotans honor the country this Fourth of July, they're being encouraged to follow proper flag etiquette when flying Old Glory.

Mike Buss, deputy director at the American Legion National Headquarters, says the American flag represents our freedom and should be honored by all citizens.

"The flag represents all of us," says Buss. "It represents our country, it represents what we believe in, it represents our freedoms. We should always think of the flag in those terms, and it should be respected as such."

According to the federal flag code, the U.S. flag can be displayed 24 hours a day only if it is properly illuminated at night. The flag can also be displayed in inclement weather if it is an all-weather flag. Buss says if the flag is not a fitting emblem for display and is tattered and torn, it should be taken down. If need be, an American Legion post will properly dispose of a flag in a ceremony.

Buss encourages all Americans to fly the flag every day of the year, especially on patriotic holidays. And he adds it is okay to decorate or dress in items that resemble the flag - but not the flag itself.

"As long as an article of clothing or anything really is not made from a United States flag, then that's fine," says Buss. "We see many people that have the United States flag silk-screened on a t-shirt. That's great, they're just being patriotic."

The American flag was officially adopted 237 years ago, one year after the United States declared its independence from Great Britain. The original design has been modified 26 times and the current 50-star flag was ordered in 1959 when Alaska and Hawaii came into the union.
Jerry Oster, Public News Service - SD