"Smart" Irrigation can Save Hoosiers Time and Money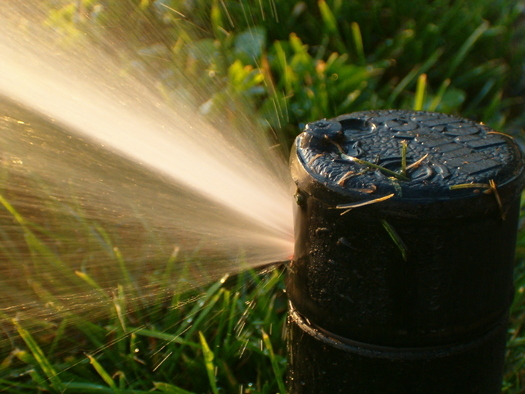 PHOTO: July is Smart Irrigation Month, and state leaders say it's a good time to make sure residents are using water efficiently. Photo credit: Ivan Melenchon Serrano/morguefile.
July 9, 2014
INDIANAPOLIS - Watering the lawn may seem like a simple task, but without the proper knowledge, experts say, you may be wasting time and money.

It's Smart Irrigation Month, and Hoosiers are encouraged to conserve water. While the state is not currently facing drought-related issues, said Anthony Swinger, spokesman for the Indiana Office of Utility Consumer Counselor, consumers always should be conscious about using water efficiently.

"This time of year, some water systems can pump up to 30 percent of their drinking water toward irrigation - and that's a lot," said Swinger. "If you cut down and you irrigate a lot more smartly, it does reduce wear and tear on the system - not only on yours, but on the utility infrastructure in general."

There is such a thing as "over watering," Swinger said, and most lawns typically only need to be watered once a week. He said those with automatic sprinkler systems should learn about newer technologies that can make their system operate more effectively.

It's important to keep an eye on the sprinkler to make sure it's not watering something unintended such as the street or a building, said Swinger, adding that the time of day also is important.

"If you water between 4 and 8 in the morning," he said, "that will cut down on the evaporation and it will also help make sure the ground is better saturated."

Efficiency inside the home also can make a difference in the water bill. Swinger suggested checking for leaks in faucets and the underground supply line, using water-efficient shower heads, and looking for the Environmental Protection Agency's WaterSense label when purchasing new toilets or appliances.