Conference Addresses Hunger In New Mexico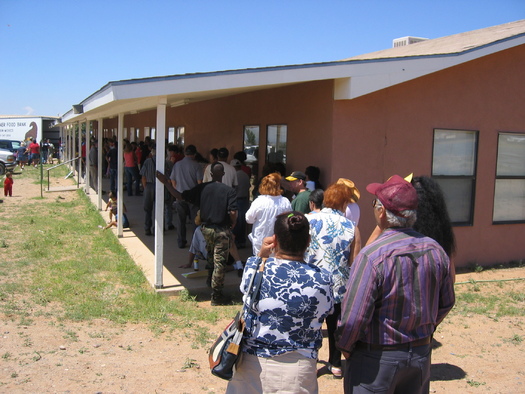 PHOTO: Private sector and government agencies are gathering in Albuquerque on Thursday to share ideas and resources on how to reduce hunger in the state. Photo courtesy of the Roadrunner Food Bank.
July 17, 2014
ALBUQUERQUE, N.M. - A conference addressing hunger in New Mexico is underway in Albuquerque, and according to one organization, as many as one in four children in the state don't have enough food to eat on a regular basis.

Kathy Komoll, executive director with the New Mexico Association of Food Banks, is among the presenters at the End Hunger In New Mexico summit. She says the event is a good opportunity for government and private sector organizations to share ideas and resources.

"The one thing we are discovering is New Mexico is a small enough state," says Komoll. "If we concentrate our resources effectively, we can make significant changes."

Komoll says she will talk about how food banks work with retailers in rescuing a significant portion of the estimated 40 percent of all food that is wasted between the time it leaves the farm and reaches the consumer.

She adds there is an effort to create a one-stop shop online where people can save time and resources by accessing food banks and other services through a single website.

"They can go and say 'oh, I can get food here, I can do job training here, I need back-to-school clothing for my kids, I can go here,'" says Komoll. "That way they're not ping-ponging all around the community."

Komoll says at least 40,000 New Mexicans, mostly children or senior citizens, seek food assistance each week.
Troy Wilde, Public News Service - NM