Giving Your "Two Cents" on Clean Power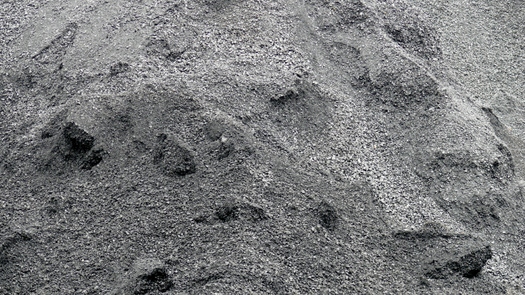 PHOTO: The EPA is holding public hearings this week on its proposed tougher carbon emission standards - a controversial proposal here in coal-producing Kentucky. Photo by Greg Stotelmyer.
July 28, 2014
FRANKFORT, Ky. – Proposed carbon emissions standards would cut carbon pollution in the power sector by 30 percent compared to 2005 levels.

The proposed rules, which the Environmental Protection Agency rolled out June 2, are controversial in Kentucky, one of the top coal-producing states in the nation.

Despite the backlash here in the Bluegrass, Louisville Councilwoman Attica Scott is one Kentuckian who will be in Atlanta Tuesday to tell the EPA the rules are needed – both for people's health and the economy.

"We've got to figure out a way to reduce carbon emissions to create healthier communities and, in fact, through that, to create more green jobs," she stresses.

Scott has a coal-fired power plant in her district and she says she hears a lot of concerns about it from her constituents.

The EPA is holding hearings in four cities this week. The coal industry and many of Kentucky's political leaders claim the new EPA rules would devastate the state's economy, which leans on low-cost electricity from burning coal.

Scott says the issue has become so politicized that "we're missing the point."

"We're not fighting coal," she emphasizes. "We're not going to battle against coal.

"This is about people in the state of Kentucky who feel the effects of mountain top removal. This is about people in Kentucky who feel the impacts of us relying so heavily on coal."

Gov. Steve Beshear has acknowledged that the proposed rules on existing power plants would recognize states, like Kentucky, that have long depended on coal and manufacturing.

However, he says he's still, "extremely concerned that it does not provide adequate flexibility or attainable goals."

Former coal miner Nick Mullins, who now lives in Berea, says Kentucky has to break its dependency on coal.

"The only thing that's backing Kentucky up against the wall is legislators who are not actively pursuing a more diverse energy portfolio within the state," he says.

According to the EPA, power plants are the largest source of carbon pollution in the U.S., accounting for roughly one-third of all domestic greenhouse gas emissions.

Mullins says his main message to the EPA will be that limiting carbon emissions will help push the country toward energy efficiency.