Clatsop County Finds its "Way to Wellville"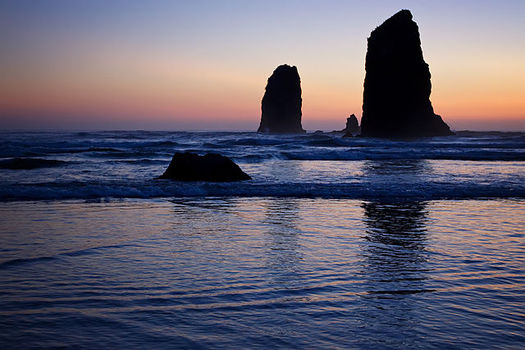 PHOTO: Clatsop County may soon be known for more than its beautiful beach scenery. It has been selected for a five-year health improvement challenge, the Way to Wellville, with a $5 million prize at stake. Photo credit: Steven Pavlov, Wikimedia Commons.
August 18, 2014
ASTORIA, Ore. - Clatsop County on the Oregon Coast is one of five communities in the U.S. selected for a five-year health improvement challenge, with a prize of $5 million. Several Oregon communities applied, but Clatsop County is the only Oregon finalist.

The project is called the "Way to Wellville," funded by philanthropist Esther Dyson.

Mimi Haley, regional executive with the Columbia Pacific Care Organization (CCO), says the county already had a health-advocacy team focus on the topics in the challenge. She feels certain that's an advantage.

"We have a head start because we share the same goals, which in essence boils down to local engagement in improving health," Haley says. "People living in Clatsop County know what their health problems are, and they know the improvements they want to make."

The county has about 37,000 residents. Haley says the priorities they've identified are fighting obesity and improving access to healthy foods, prenatal education and care, and better access to mental health, substance abuse and chemical dependency services.

While bringing more jobs to the county isn't directly health related, she says it also is one of the goals.

The "Way to Wellville" challenge includes some funding and expert technical assistance. Haley says they will share what they learn with other health-care advocates in the state. Like many other parts of rural Oregon, Haley says Clatsop County struggles with a shortage of health-care providers.

"We have no crisis services available at all in the county or in any of the counties of the CCO," Haley says. "We are working to create those. It's a marriage of what we are trying to do and what the community really needs and bringing those together in the Wellville process."

The other participants in the Way to Wellville challenge are Lake County, California; Greater Muskegon, Michigan; Niagara Falls, New York; and Spartanburg, South Carolina.