Mosquitoes, Ticks and Poison Ivy Thriving with Climate Change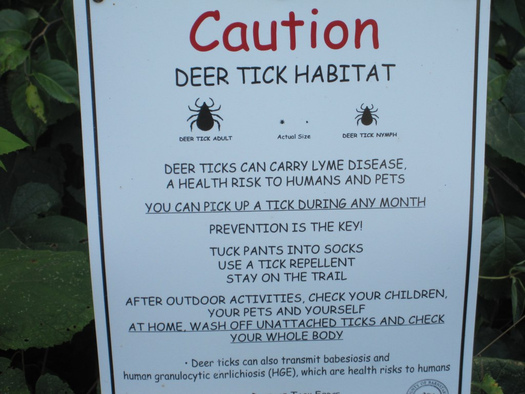 PHOTO: A new report finds certain pesky insects and plants are thriving because of the changing climate. Photo credit: Daniel X. O'Neil/Flickr.

August 25, 2014
ST. PAUL, Minn. - The outdoor experience in the "Land of 10,000 Lakes" and across the nation is changing, and not for the better, as a new report finds certain pesky insects and plants are thriving because of climate change.

The study points to everything from ticks and mosquitoes to algae blooms and poison ivy. Those details should spur people to action, says Lisa Coons, co-director with the Center for Earth Spirituality and Rural Ministry.

"It is something that's very important to Minnesotans across the board," Coons says. "We very much value the natural resources that are around us, the wildlife, the forests. We value that for ourselves, but for our children, grandchildren and future generations."

The study, from the National Wildlife Federation, urges action on reducing carbon emissions.

Coons says the best way to do that is with action and cooperation from citizens, communities and people of faith throughout Minnesota.

"Working together is probably the biggest thing we can do to have an impact," says Coons.

There's also a great opportunity, according to Coons, for the reduction of carbon emissions when it comes to food production and agriculture.

"When you think about how our food is conventionally produced, it's laden in oil and fossil fuels," she says. "From the planting of the seeds with the big machinery to the pesticides that are fossil-fuel derived, to the harvesting, the processing, the trucking, the packaging, and then the packages are sent to stores, where we then drive."

Another key is energy policy and the Environmental Protection Agency has proposed a rule to require a significant reduction in carbon pollution from existing power plants.

The EPA is taking public comment on that plan through Oct. 16.