Aerial Drone Ban on the Books at Grand Canyon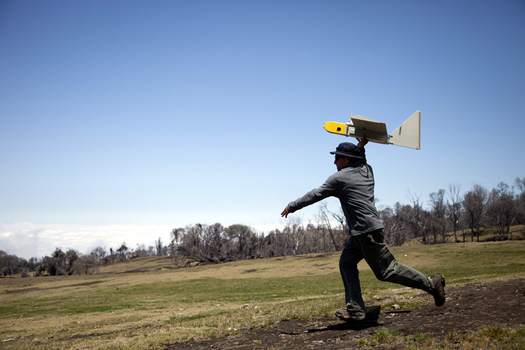 PHOTO: Skies over the Grand Canyon and other national parks around the nation should remain clear of aerial drones, now that the U.S. National Park Service has banned their use. Photo credit: NASA.
August 28, 2014
GRAND CANYON NATIONAL PARK, Ariz. – The U.S. National Park Service's ban on aerial drones being used inside national parks, primarily to capture photos and video, is now in full effect in Arizona and nationwide.

The Park Service initiated the drone ban in late June, but gave park superintendents two months to implement the policy.

Kirby-Lynn Shedlowski, the public affairs specialist at the Grand Canyon National Park, says the drones could disturb the endangered California condor and other wildlife that live at the Grand Canyon.

"The noise or just the physical presence of the drone could interrupt or interfere with a condor habitat within the park," she points out.

The National Park Service says there were cases of the aerial drones disturbing and scaring animals and visitors.

Ray O'Neil, acting chief ranger at Zion National Park, says despite the prohibition on drones, the National Park Service may eventually use the technology.

"We may find that there are some agency uses for unmanned aerial systems like search and rescue, or mapping fires where we may use some drones for administrative use," he explains.

O'Neil says anyone cited for using an aerial drone inside a national park could face a misdemeanor charge and a fine of up to $5,000.



Troy Wilde, Public News Service - AZ