Bend Gathering to Focus on Saving and Appreciating Oregon Desert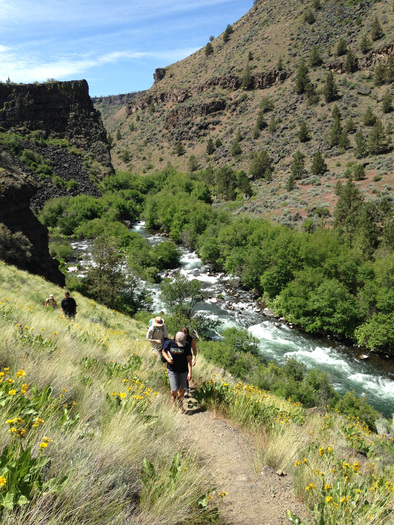 PHOTO: Scout Camp, on the Middle Deschutes River, is one area hikers will explore as part of the Desert Conference and Wilderness Weekend. Photo credit: Gena Goodman-Campbell.
September 15, 2014
BEND, Ore. - A wild week is coming up in Bend, with the 27th annual Desert Conference starting Thursday.

This year, with the 50th anniversary of the Wilderness Act, three days of "Wilderness Weekend" activities are planned, from an outdoor-adventure film festival to a free block party. But there's a serious message behind the fun, as there's a lot going on in Oregon's high-desert country and people need to stay informed.

Corie Harlan, event coordinator with the Oregon Natural Desert Association, describes a few of the discussion topics.

"We've got everything from sage-grouse to thinking about the economics of wilderness," Harlan says. "We have Art in the High Desert, filmmakers and photographers and authors sharing their experience and inspiration that they find out in the high desert. We have a history panel I think is going to be interesting; we've never had that, so it'll be a nice, new addition this year."

One of the experts speaking at the conference was the solicitor general for the U.S. Interior Department under the Clinton administration. John Leshy is now a law professor who says it's important to experience wild places first-hand and to encourage the next generation of desert-lovers.

"I think wilderness advocates have to spend more time introducing young people to the wilderness, getting more people out there, getting that message out of why we preserve these areas, and what kind of inspiration and other values they can bring to you, and that sort of thing," Leshy says.

Saturday features guided hikes into some of the backcountry areas close to Bend. About 600 people are expected to attend the events, which are open to the public. Some events require advance registration.