Endangered Species Coalition Warns Next Generation May Never See Some Species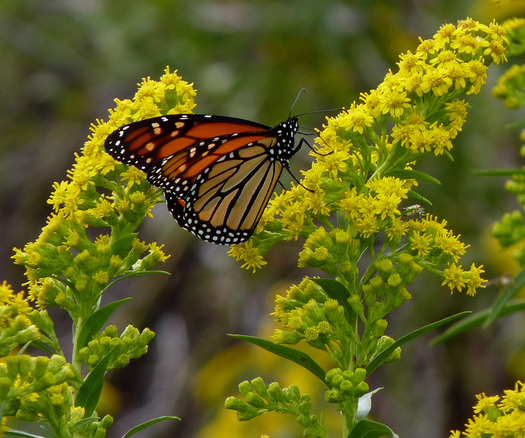 PHOTO: The monarch butterfly is one of the species found in Indiana that are listed in a new report about plants and animals experiencing dramatic population declines. Photo credit: Dendroica cerulea/Flickr.
September 29, 2014
INDIANAPOLIS - It's a case of the common becoming uncommon in a new report from the Endangered Species Coalition. The report lists 10 species that have been documented as declining, and at a rate that could mean the next generation may not get to see them in the great outdoors.

Leda Huta, executive director of the Endangered Species Coalition, says the list includes the monarch butterfly, which has seen a population decline of more than 90 percent.

"Our kids may not see them anymore," she says. "Certain kinds of butterflies. Monarch butterflies, a lot of different species of frogs, different kinds of bees, bumblebees. Signs show may all be gone soon."

Researchers estimate there are about 33 million monarch butterflies this year, compared to more than a billion a few years ago.

For those who want to preserve wildlife and take action, the report recommends making a call to Congress about reducing climate change pollution, or planting more native flowers, trees and shrubs in a yard - even in a balcony planter. Huta says everyone can help.

"We still have hope. This is a call to action," she explains. "We have an opportunity right now to turn things around to ensure that our children do get to see these species."

Other species the report says are vanishing include the little brown bat, the greater sage grouse and the great white shark.
Troy Wilde/Tommy Hough, Public News Service - IN