Nevada Could Be Impacted By High Court Same-Sex Marriage Action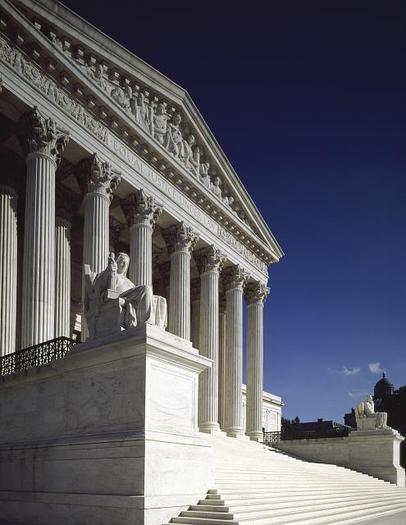 PHOTO: Efforts to overturn Nevada's ban on same-sex marriage could be aided by the U.S. Supreme Court's decision Monday to not hear legal cases from several states trying to preserve marriage equality bans. Photo credit: Library of Congress.
October 7, 2014
CARSON CITY, Nev. - The U.S. Supreme Court decision Monday not to hear cases attempting to preserve same-sex marriage bans in Utah and several other states could have an impact on legal efforts to overturn Nevada's ban on marriage equality.

Vanessa Spinazola, an attorney and legislative and advocacy director at the ACLU of Nevada, says the Supreme Court action could have a positive impact as the Ninth Circuit Court of Appeals considers legal efforts to overturn Nevada's marriage equality ban.

"For Nevada, I think it bolsters what we were already hopeful about what the Ninth Circuit would decide," she says.

By not hearing cases in Utah and several other states, Spinazola says the Supreme Court essentially legalized same-sex marriage in all of those states.

Clifford Rosky, board chairman at Equality Utah and a law professor at the University of Utah, says the Supreme Court is signalling it supports lower-court rulings which have determined bans on same-sex marriage are unconstitutional.

"It's the strongest possible signal the court could have given about the future of the freedom to marry in the United States," says Rosky. "So in a matter of a couple of days you'll have same-sex couples being permitted to marry, and their marriages being recognized in something like 30 out of 50 states. This is really the end of the story."

Rosky says Utah has exhausted its legal options to challenge marriage equality after losing multiple appeals in lower courts. Other states where same-sex marriage is now legal are Indiana, Oklahoma, Wisconsin and Virginia.
Troy Wilde, Public News Service - NV