Iowans with Disabilities: Expect. Employ. Empower.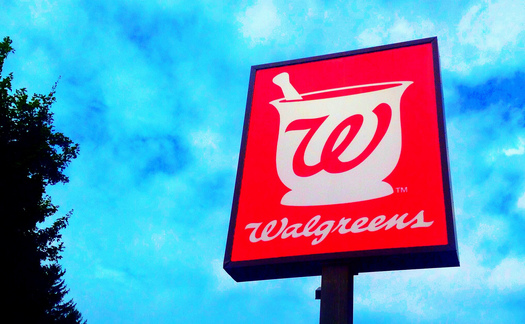 PHOTO: Iowa Vocational Rehabilitation Services says Walgreens is among the growing number of businesses looking to fill jobs with a largely untapped resource, individuals with disabilities. Photo credit: Mike Mozart/Flickr.
October 15, 2014
DES MOINES, Iowa - With the need for more middle-skilled workers a growing concern statewide, more Iowa businesses are turning to individuals with disabilities to help fill the gap.

David Mitchell, administrator with Iowa Vocational Rehabilitation Services, says a majority of people with disabilities want to work, and employers are realizing that a diverse workforce is good for the bottom line.

"Companies like HyVee, Walgreens, Winnebago Industries are all leaders in that area and have increased their hiring and have spoken out to help other businesses recognize the value of considering people with disabilities," says Mitchell.

About 350,000 Iowans live with some type of disability, but among those who are of working age, fewer than one in four is employed full time.

Key to closing the employment gap is expanding opportunities for education and job skills training, says Mitchell, along with streamlining support systems through the Employer Disability Resource Network. That collaboration of state, federal and community partners seeks to minimize duplication and maximize efficiency by providing businesses with a single point of contact.

"When a business wants to hire anybody, it gets confusing when they're trying to talk to 30 different systems that are working with people with disabilities," says Mitchell. "Through the EDRN, we can work with these other systems to try to get qualified applicants identified and resources back to the business."

For the state as a whole, Mitchell says getting more people with disabilities back to work helps Iowa's economy, as those workers then pay taxes and need less assistance from the state.

"There's also the quality of life issue," says Mitchell. "As people get out and get to work, they have more flexibility in making decisions on how they spend their money. They experience more social contacts, greater self-esteem."

October is National Disability Employment Awareness Month. This year's theme is "Expect. Employ. Empower."
John Michaelson, Public News Service - IA