Measure 1: North Dakota's Deep Divide on Potential Impact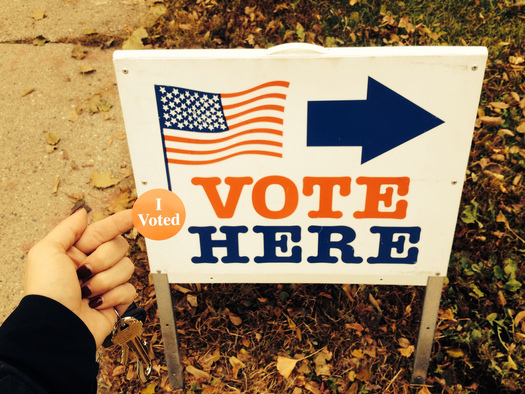 PHOTO: Months of heated debate are quickly coming to a close, as North Dakotans will vote next week on eight ballot measures in all, the first with a focus on abortion. Photo credit: Letta Page
October 27, 2014
BISMARCK, N.D. - North Dakotans will vote on eight measures when they head to the polls next week, and among the most contentious of them is the first.

Measure 1 would amend the state constitution, as supporters say, to protect the laws on abortion that already are on the books. Among those pushing for a "yes" vote is Tom Freier, executive director with the North Dakota Family Alliance.

"This really gives the people of North Dakota a good opportunity to show their approval of measures that have been passed such as parental notification, disclosure efforts," Freier said. "All of those meaningful, common-sense type pieces of legislation are really in jeopardy if this measure is not passed."

Measure 1 is just 19 words, stating, "The inalienable right to life of every human being at any stage of development must be recognized and protected." But North Dakotans Against Measure 1 spokeswoman Karla Rose Hanson urged a "no" vote. She said it's too vague and could have far-reaching impacts with more government intervention in areas such as in-vitro fertilization and end-of-life care.

"Measure 1 could require the government to insert itself into medical decisions at all stages of life, and this could impact a whole range of health-care decisions families usually make very privately," Hanson said.

That added government intrusion is also why the measure is opposed by the North Dakota Medical Association.
John Michaelson, Public News Service - ND