Minnesota Warned to Take Heed of Wisconsin Frac Sand Violations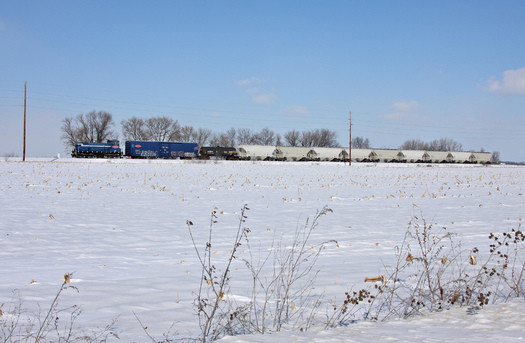 PHOTO: A new study finds more than half of the frac sand mining companies operating in neighboring Wisconsin are violating regulations or "manipulating government." Photo credit: Jerry Huddleston/Flickr.
November 6, 2014
WINONA, Minn. - A new analysis on the frac sand mining industry in neighboring Wisconsin is being called a "red flag" for Minnesota communities facing similar development.

According to Marilyn Frauenkron Bayer of the Land Stewardship Project, 47 frac sand companies currently operating in Wisconsin were reviewed by their organization, and environmental violations and other abuses were found to be abundant.

"Over half have seriously violated Wisconsin DNR regulations, manipulated local governments, or engaged in influence peddling and conflicts of interest," she says. "It's quite obvious that in their rush to make money, they show little concern or no concern for regulations."

The violations outlined in the report include sediment and wastewater spills, air quality problems, and illegal drilling and construction.

Rich Budinger, president of the Wisconsin Industrial Sand Association, says there is an industry commitment to the environment, but issues around zoning and land use are a byproduct of new development or construction. Budinger also notes the industry has created thousands of jobs in Wisconsin, and hundreds of millions of dollars in economic growth.

Frauenkron Bayer says she expects those same type of violations and problems in Minnesota if state leaders don't look at what's happening in Wisconsin - and take concrete steps to prevent it.

"Regulations currently being developed by the [Gov. Mark] Dayton administration need to be tough," she says. "So far, we do not have a commitment this will be the case."

Southeastern Minnesota faces the most development pressure from frac sand interests. Frauenkron Bayer and other concerned citizens groups, organizations and civic officials are asking for a two-year moratorium.