Survey: Latinos Optimistic About Finances, Concerned About Racism, Crime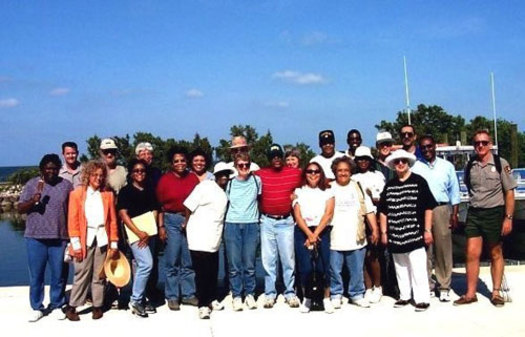 PHOTO: A new survey shows that the majority of Hispanic Americans have a sense of optimism about their finances, but also believe that racism and crime are getting worse. Photo courtesy of the National Park Service.
November 13, 2014
ALBUQUERQUE, N.M. – A majority of Hispanic Americans are optimistic about their finances and health care, but concerned about racism and violence, according to a new survey from the W.K. Kellogg Foundation.

Sylvia Monzano, a principal with Latino Decisions, the firm that conducted the survey, says one in two people surveyed say his or her personal finances have improved in the past five years.

"So, even though more than half of Hispanics earn less than $40,000 a year, we still see a very bright and forward looking sort-of attitude," she points out.

Monzano says the poll shows three out of four Hispanic Americans are optimistic or very optimistic about the future of their finances.

She adds that a majority feel that access to affordable health care, education and equal opportunity has improved in the past five years.

But a majority also say racism toward Hispanics, crime and violence and affordable housing have gotten worse.

Albino Garcia, executive director of the La Plazita Institute in Albuquerque, says discrimination against Hispanics throughout the Southwest has intensified as immigration has become a hotly debated national issue.

"The invasion of the immigrant population, et. cetera, to me, it's a great propaganda," he says. "It's created a greater isolation and a polarization for an already vulnerable people."

Garcia says he sees discrimination being portrayed as a form of patriotism by some people claiming they are protecting their country by trying to block immigrants from entering the United States.

Troy Wilde, Public News Service - NM