77,000 Granite Staters Dealing with Diabetes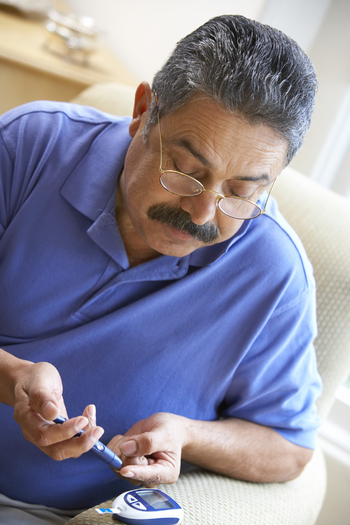 PHOTO: American Diabetes Month finds 77,000 people in the Granite State checking their blood sugar and living with diabetes. Credit: C.D.C.
November 17, 2014
CONCORD, N.H. – November is American Diabetes Month, and 2014 finds a growing number of people in the Granite State living with the disease.

Chris Boynton, executive director of the American Diabetes Association of New England, says the latest numbers show 29 million Americans with diabetes, and the toll on health can be great, including kidney failure, blindness, amputations and more.

Unfortunately, he reports that New Hampshire is following the national trend, with the number of new diabetics on the rise.

"New Hampshire is generally one of the healthier states, but when it comes to diabetes we are all doing a pretty poor job in managing the growth of the disease," he says. "There are now 77,000 New Hampshirites living with diabetes – and that number has grown substantially in recent years."

Boynton says about 95 percent of those people who have diabetes have Type 2, which healthier lifestyle choices with nutrition and physical activity can help prevent.

Boynton says obesity often contributes to diabetes, and for people who are very overweight, even small changes with healthy eating and regular exercise can produce positive results.

"A lot of diabetes is connected to obesity, but it's not the only cause," he says. "It's a contributing factor for the growing number of people living with diabetes, but there are lots of people who maintain a healthy weight who are still dealing with diabetes."

Finally, Boynton cautions that if the current trends don't change, it's estimated that by 2050, 30 percent of all Americans will have diabetes.



Mike Clifford, Public News Service - NH