"America Gives More" Legislation Would Help NM's Hungry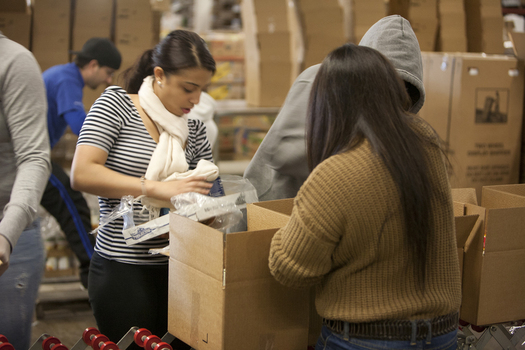 PHOTO: Legislation to reinstate several charitable deductions that could benefit hungry people in New Mexico across the nation passed in the U.S. House this summer, but has been stalled in the Senate. Photo courtesy of Federal Emergency Management Agency.
November 26, 2014
ALBUQUERQUE, N.M. - Food banks in New Mexico and across the nation could feed more hungry people if Congress restores some charitable deductions that expired this year. According to Stephanie Miller, director of development with Roadrunner Food Bank of New Mexico, organizations such as hers and other nonprofit groups are watching the "America Gives More Act." It's legislation that would reinstate federal tax credits for crop donations from farmers and food manufacturers.

"We want to try to maximize, as much as possible, making it as easy and incentivized as possible for them to donate," says Miller.

The America Gives More Act passed in the House this summer but still requires Senate approval for passage and has been stuck in committee. Miller says food banks are heading into their busiest time of year, so the additional donations from food businesses and farmers would be helpful.

She adds, New Mexico has long been among the states with the highest rates of hunger.

"New Mexico has always been in the top 10 for food insecurity," Miller says. "We were fourth in the country, now we're first for childhood hunger. It is a big problem here."

The America Gives More Act also would allow people to make charitable donations until April 15 for the previous tax year. But charitable deductions in general are getting more scrutiny in the debate about how to make the U.S. tax laws less complicated.
Troy Wilde, Public News Service - NM