Christmas Can Be "Green" No Matter What The Weather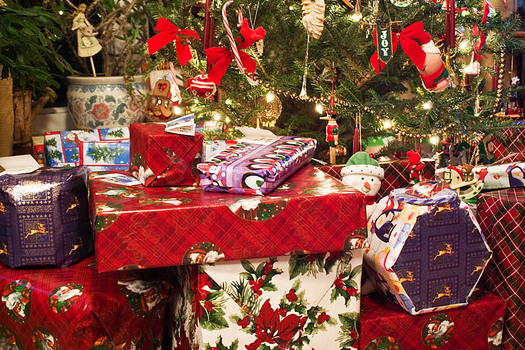 PHOTO: While it's hard not to let the children tear into the wrapping paper, experts say saving it for another use, or recycling it where possible, is just one way to reduce the impact of the holiday on the environment. Photo credit: earl53/morguefile.com.
December 18, 2014
LANSING, Mich. - While many Michiganders are still hoping for a white Christmas, others would prefer folks keep it as "green" as possible by taking steps to reduce the holiday's impact on the environment. Kerrin O'Brien, executive director with the Michigan Recycling Coalition says no one wants their holiday gift to end up in a landfill, so it's important to think about a product's value, packaging, and convenience. She recommends what she calls "low impact" gifts like books and music, as well as other items that are designed to be used.

"Coconut flour or agave nectar, and fun things like that," O'Brien says. "Consumable items that people are going to use and consume anyway, and you know many of those materials already come in recyclable packaging."

O'Brien says cardboard and paper packaging are often recyclable in curbside programs, but it's important to check as materials vary. She also suggests gift cards, thrift store or second-hand purchases, and charitable donations as ways to give gifts without creating much waste.

Aside from the packaging the gift comes in, O'Brien says it's important to also consider how you choose to wrap a gift, and what you do once the gifts are open.

"Reuse your boxes, reuse your newspaper, reuse maybe some old cloth torn into pieces as packing material and that kind of thing," says O'Brien. "Taking time on Christmas morning or whenever you're unwrapping gifts to separate your recycling from that stuff that can't be recycled."

O'Brien adds, teaching children to be conscious of the four Rs: reduce, reuse, repair and recycle, at the holidays and throughout the year, is a gift that will keep giving for years to come.