Federal Juvenile Justice Reforms Would Support Existing North Carolina Programs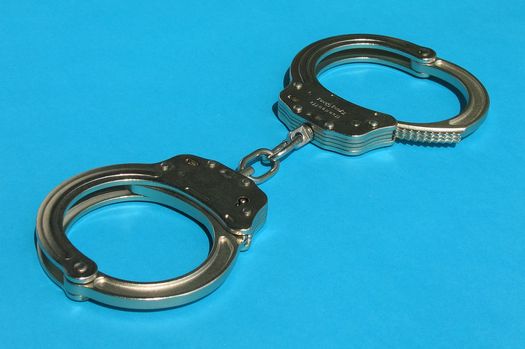 PHOTO: A newly updated revision of the Juvenile Justice and Delinquency Prevention Act introduced in Congress earlier this month would lead to North Carolina and other states receiving incentives for locking up fewer juveniles. Photo credit: Kyung Chang/Wikimedia Commons.
December 23, 2014
RALEIGH, N.C. - Congress is set to consider updating a decades-old law that guides states on the custody and care of juveniles in the criminal justice system.

The Juvenile Justice and Delinquency Prevention Act was introduced this month, and one big change is an incentive for states to lock up fewer children.

Investigative journalist Nell Bernstein says locking kids up is expensive, costing about $200 per day, per inmate - and says the harm it causes can stay with kids for the rest of their lives.

"When you control for everything under the sun including the delinquent act," says Bernstein, "the ones we incarcerate are twice as likely to end up as adult prisoners."

According to some childrens' advocates, North Carolina is doing better than most states when it comes to reducing juvenile interactions with the court system. The latest data from the state's Division of Juvenile Justice in 2011 shows a 28 percent decrease in juvenile incidents, and placement in the state's youth development centers has dropped by 69 percent since 2000.

Rob Thompson with NC Child says while North Carolina has made progress on its own in recent years when it comes to incarcerating fewer kids, the state remains one of only two in the nation that automatically tries 16- and 17-year-olds as adults.

"Those children are not going to reap any of the benefits of efforts to reduce juvenile incarceration," says Thompson, "because they're locked up in the adult prison system."

Bernstein advocates for closing most juvenile detention facilities, and says treating the underlying issues closer to kids' homes is more effective. She also believes that "acting out," "mouthing off," skipping school or shoplifting, which often leads to kids being put behind bars, is simply a developmental phase.

"We have to unlock ourselves from this concept that the first-line response when a young person does something we don't want them to do is to remove them from home and community, and place them in a locked institution," she says.

According to the U.S. Justice Department's Office of Juvenile Justice and Delinquency Prevention, nationwide the juvenile arrest rate had dropped 48 percent by 2011, the most recent year for which data is available.
Stephanie Carson, Public News Service - NC