North Dakota Best in Nation for Tobacco-Prevention Spending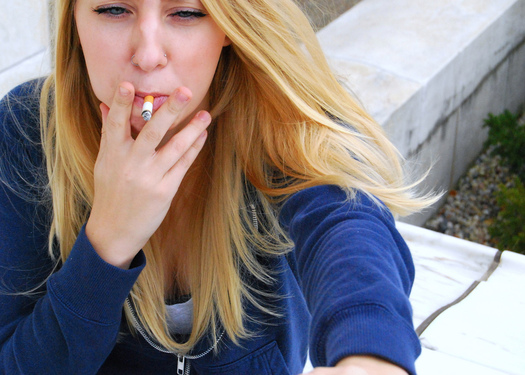 PHOTO: The youth smoking rate in North Dakota is 19 percent, well above the U.S. average of around 15 percent. Photo credit: DLSimaging/Flickr.
December 24, 2014
BISMARCK, N.D. - The latest report on how well states are funding tobacco prevention and cessation efforts has North Dakota ranked as best in the nation. According to the Campaign for Tobacco Free Kids, North Dakota will take in $62 million in tobacco revenue this year, while spending about $9.5 million to prevent kids from starting and to help smokers quit.

Spokesman John Schachter says that's 97 percent of the Centers for Disease Control and Prevention recommendation, but the state still has a long way to go to kick the habit.

"Its cigarette tax is 44 cents per pack, which is one of the lowest in the country," says Schachter. "As a result, when you don't have a broad array of ways of tackling tobacco use, you aren't going to have a complete program, you're not going to have great success."

Schachter points to the youth smoking rate in North Dakota of 19 percent, well above the U.S. average of around 15 percent.

Nationwide, Schachter notes states are collecting more than $25 billion this year from tobacco taxes and lawsuit settlement dollars, but are spending less than two percent of that on prevention and cessation programs.

"Those numbers are indicative that those states are literally sacrificing the lives and health of kids and it's something which doesn't have to be the case," he says.

Tobacco use is the leading cause of preventable death in the United States, killing nearly a half-million Americans each year.

John Michaelson, Public News Service - ND