Energy Industry Needs on the Agenda as 2015 Session Begins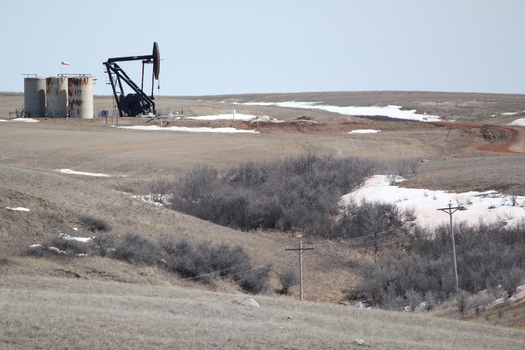 PHOTO: The 64th Legislative Assembly begins Tuesday in Bismarck, and oil and gas issues within the energy industry will be among those high on the docket. Photo credit: Lindsey G/Flickr.
January 6, 2015
BISMARCK, N.D. - The gavel comes down to open the 2015 North Dakota Legislature Tuesday, and among the issues lawmakers will be asked to address this session are infrastructure improvements for oil and gas extraction.

The EmPower North Dakota Commission is recommending about $1 billion in funding over the next two years. Mike Fladeland, manager of energy business development with the North Dakota Department of Commerce, says that funding includes bridges, rail, oil and gas pipelines and electricity transmission lines.

"And then, of course, highway improvements," he says. "Everything from 'four-laning' Highway 85 to the turnabouts around communities like Watford City and Alexander and so on."

The number of bills and resolutions pre-filed by North Dakota lawmakers, agencies and committees for the 64th Legislative Assembly is at nearly 300. While not a record, the number is far higher than recent sessions.

In addition to infrastructure improvements, Fladeland says the EmPower Commission also made recommendations in areas such as workforce, research and development, energy growth incentives and the regulatory environment.

"The EmPower Commission brings forward recommendations to the Energy Development and Transmission Committee," says Fladeland. "Then they turn them into legislation through their process, if they approve."