Program Could Help Future Farmers in New Mexico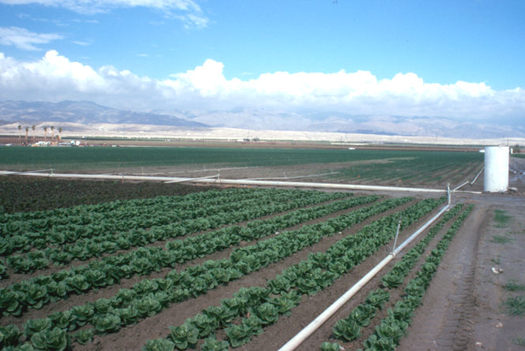 Photo: A new program from USDA could help more people in New Mexico and around the nation get into farming. Photo courtesy U.S. Department of Agriculture.
February 4, 2015
LAS CRUCES, N.M. - The U.S.Department of Agriculture is providing $18 million to help educate and develop the next generation of farmers in New Mexico and around the nation. The funding is in the 2014 farm bill under the Beginning Farmer and Rancher Development program.

Traci Bruckner, senior associate for agriculture and conservation policy with the Center for Rural Affairs, says the program is a great starting point for people wanting to farm.

"It provides support to organizations and land-grant universities and other agencies to provide mentoring and training for the next generation of farmers and ranchers," she says.

It's difficult, according to Bruckner, for young people to get started farming and ranching and this program helps them identify what they need to do and learn to achieve that goal.

"A lot of these folks don't really know where to start and how to get started," says Bruckner. "These training and mentoring programs can really help them identify what their values are, how they can connect that to getting started in farming and really help connect them to those opportunities."

Bruckner says the new crop of growers and ranchers come from all different kinds of backgrounds.

Bruckner says those who want more information can contact the Center for Rural Affairs, or go to their website cfra.org.
Troy Wilde, Public News Service - NM