Phone Deregulation Bills on Speed Dial in Kentucky General Assembly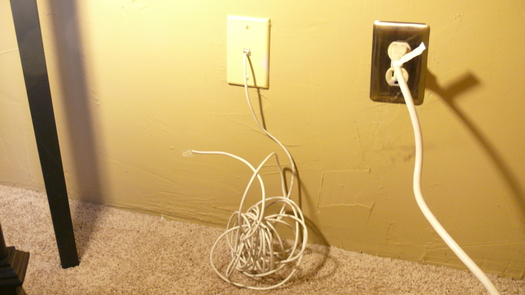 PHOTO: Legislation to phase out traditional landline phone service in Kentucky is "on speed dial" at the state capitol. Photo by Greg Stotelmyer.
February 12, 2015
FRANKFORT, Ky. - The telecommunication industry's efforts to phase out basic local phone service in Kentucky are on "speed dial" at the statehouse.

The Senate version of the so-called AT&T bill passed out of committee yesterday, less than a week after a House committee did the same with its version of the bill. Critics of the legislation say what's in the bills does not guarantee the improvements being promised by phone providers.

Ron Bridges, state director of AARP Kentucky, calls the promised upgrades to high-speed wireless a "smokescreen."

"Because there's such a desire for high-speed wireless in Kentucky, it's easy for a company to come in and say, 'You know, if you free us from A, B, and C, we'll then decide it's better for us to come in and help you alleviate that problem,'" says Bridges.

Hood Harris, president of AT&T Kentucky, says the company "desperately" needs the legislation to avoid "falling further behind" in modernizing its broadband technology.

Representative Rick Rand (D-Bedford), sponsor of the House bill, agrees. He says the time has come to phase out the old model.

"Every change, there's a tipping point in my opinion," says Rand. "I believe we are at that tipping point."

But Bridges says a landline is an important security blanket for people in times of emergency, as well as for medical monitors and home security systems. The proposed change in the law would allow phone companies to stop providing traditional service in markets of 15,000 people or more.

AT&T's Harris says significant consumer protections are built in.

"If you live in a rural area and you have a traditional phone line, you can keep it, period," he says. "If you live in an urban area, you also have significant layers of protections under this bill. Competition in urban areas is vibrant."

The head of a nonprofit that advocates for consumers disagrees. Tom FitzGerald, director of the Kentucky Resources Council, says under deregulation the companies would no longer have to give new customers basic service.

"Eleven thousand or so customers who currently have basic, local, stand-alone service could be told it's no longer available," he says. "You will either buy a more expensive bundled package, or you will have to go elsewhere - if there indeed is an elsewhere to go to get basic service."

FitzGerald says the legislation also would strip the state's Public Service Commission of much of its jurisdiction over phone service.