Health Coverage for 500,000 North Carolinians in Jeopardy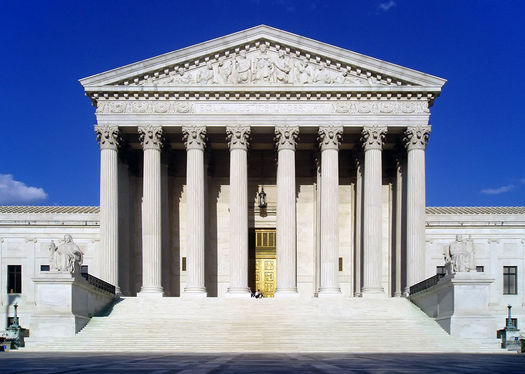 PHOTO: On Wednesday the U.S. Supreme Court will hear arguments in King v. Burwell, and the outcome could impact health insurance coverage for over 500,000 North Carolinians. Photo courtesy Matt H. Wade/Wikimedia Commons.
March 3, 2015
RALEIGH, N.C. - More than half a million North Carolinians are now able to afford health coverage this year under the Affordable Care Act (ACA).

Their access to health insurance may be temporary, however, if the U.S. Supreme Court rules in favor of four petitioners who will argue Wednesday an oversight in the language of the law prevents the federal government from setting up health insurance exchanges in states like North Carolina - which opted out of setting up their own.

Adam Linker, co-director of Health Access Coalition, says the legal challenge is tedious for the average citizen.

"It's confusing why this sort of technical problem in the law would cause so many people to lose their insurance," he says. "A lot of people aren't paying attention, but they should be."

The case is being heard on Wednesday, but a decision is not expected until later this spring or early summer. The case, King v. Burwell, was filed by four Virginians who do not want to buy insurance. Linker and other health care advocates predict if the Court rules in favor of the plaintiffs, rate spikes will result because insurance premium revenues would be insufficient to cover those still enrolled in coverage.

Lee Storrow, executive director of the North Carolina AIDS Action Network, says the potential gap in coverage would impact thousands - and place an added demand on the entire health care system.

"There is a human, moral reason to support access to subsidies and access to health care," says Storrow. "But there is also a clear fiscal argument that this is the right thing to do both for individuals and our entire system."

Linker says even if the Court's decision eliminated subsidies under the ACA, North Carolina lawmakers could still intercede on behalf of the 560,000 residents impacted by establishing its own health insurance marketplace.

"The state could certainly act to intervene here. The problem is our governor has said, so far, he's just going to sit around and wait to see what the Supreme Court says," says Linker. "Instead, the state should be proactive and save subsidies and save our insurance market."

Nationwide, almost nine million people secured health coverage in 2015 through the federal exchange.