Will Illinois Climb Aboard Right-to-Work Bandwagon?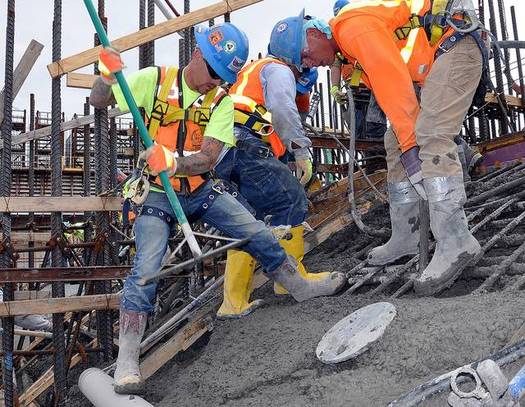 PHOTO: Some are concerned Illinois will go the way of other Midwestern states that have established right-to-work laws. While supporters say it would spur job creation and boost the economy, opponents argue right-to-work laws have negative impacts on wages, and the state budget. Photo credit: louisilleusace/Flickr.
March 4, 2015
SPRINGFIELD, Ill. - States around the Midwest are joining the right-to-work bandwagon, but the question remains whether Illinois will climb aboard.

Right-to-work prohibits workers from being required to join or pay money to a union as a condition of employment. Gov. Bruce Rauner said it would boost the economy and spur job creation, but University of Illinois labor professor Robert Bruno disagreed. He has researched the issue and said workers would suffer an average income loss of 3 percent.

"The portion of the state's economy that consisted of income paid to workers would fall dramatically, and over a 10-year period, upwards of $40 billion would be lost," Bruno said. "At the same time, we found that the state would lose billions of dollars in tax revenues."

Bruno said the poverty rate would increase by at least 1 percent, and fewer workers would have savings for health insurance and retirement.

Indiana, Iowa and Michigan have adopted right-to-work laws, and bills are pending in Wisconsin and Missouri.

Bruno said poorer right-to-work states are being supported by the higher income tax revenues generated by workers in collective-bargaining states.

"The amount of government assistance that's going to workers in a right-to-work state is higher than in a collective-bargaining state, while at the same time workers in that right-to-work state are contributing less in tax revenue," he said. "So we see that as a kind of subsidy that the collective-bargaining states are carrying."

The research found a slight increase in the employment rate in right-to-work states, but Bruno said it comes at the expense of lower workforce participation. Meanwhile, Rauner said it's a matter of choice and empowerment. He recently signed an executive order banning public-sector unions from requiring state workers to pay union dues.

Bruno's research is online at ler.illinois.edu.