Senator: "Public Outcry" Forced a Better Election Finance Bill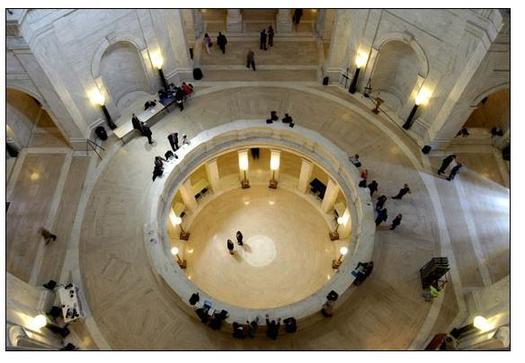 PHOTO: A campaign finance bill has been dramatically rewritten by the West Virginia Senate Judiciary Committee. One committee member credits a public outcry for the changes. Photo courtesy West Virginia Legislature.
March 5, 2015
CHARLESTON, W.Va. – It's a public outcry that forced lawmakers to keep a state rule against corporations contributing to West Virginia political campaigns, according to one state senator.

As originally written, Senate Bill 541 would have removed many state limits on campaign contributions.

But Sen. Mike Woelfel (D-Huntington) stresses the bill was dramatically improved in the Senate Judiciary Committee on Tuesday. And he credits pressure from the public for saving the prohibition on corporate contributions.

"The public spoke clearly and loudly," he points out. "I don't think any particular senators deserve credit.

"I think the people of our state deserve credit for speaking out in favor of restricting the injection of money into politics."

Woelfel adds he thinks the committee worked out a good compromise on the bill. He predicts it will have wide bipartisan support on the Senate floor, and says he expects to vote for it.

In the last election, millions of dollars of so-called dark money was spent in West Virginia's congressional and U.S. Senate races – donations made in secret that fund mud-slinging attack ads.

Woelfel says the bill as rewritten in committee now includes a lot of disclosure that should open those kinds of donations to public scrutiny – at least for state-level elections, if not congressional races. And he says the bill now includes other important provisions.

"Much more transparency than our old law, and some modest increases in contributions by individuals," he states. "And we would be consistent with our current law, which would allow no corporations to contribute directly to candidates."

Woelfel and a number of other Democratic senators on the Judiciary Committee opposed the bill when they first started work on it. He explains the original draft completely removed contribution limits they thought were vital – not only for individual and corporate donations, but even on foreign money.

"As the bill was introduced, contributions from foreign governments would not be prohibited, although there might be some federal legislation that would impair those," he explains. "However, reasonable minds did prevail."