Supreme Court Ruling Could Impact Health Care for More than 50,000 in Maine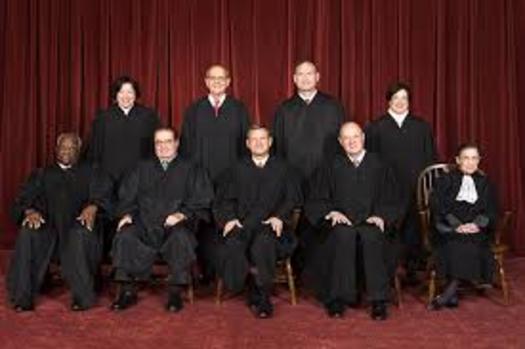 PHOTO: A decision is expected in June by the U.S. Supreme Court that could impact the quality of health care for more than 50,000 consumers in Maine. Credit: Wikimedia Commons
March 5, 2015
BANGOR, Maine – The nation's highest court heard arguments Wednesday in a case that could have serious implications for tens of thousands of people in Maine receiving subsidies through the Affordable Care Act (ACA).

In King v. Burwell, the justices will decide whether federal health insurance subsidies are illegal in states such as Maine that use the federal exchange.

Nicole Clegg, vice president for public policy in Maine for Planned Parenthood of Northern New England, says about 75,000 Mainers signed up for coverage through the ACA, and that coverage now hangs in the balance.

"Of those 75,000, nearly 90 percent qualify for some level of subsidies," she explains. "So if these subsidies are to go away, they may no longer be able to afford it. "

Opponents of the ACA who filed the suit argue that subsidies only should be allowed in states that established their own exchanges.

Clegg points out if the court were to strike down the act, consumers in Maine and many parts of New England who are receiving subsidies will likely lose access to quality health care.

Sue Morano, an intensive care unit nurse, says the law is both saving money and improving the quality of care.

"It means that certain diseases like diabetes, high blood pressure, breathing problems like asthma, are being treated in the primary-care setting rather than in our emergency room," she states.

The Supreme Court is expected to rule in this case sometime before June.


Mike Clifford, Public News Service - ME