Arizona Challenges EPA Over Air Pollution at National Parks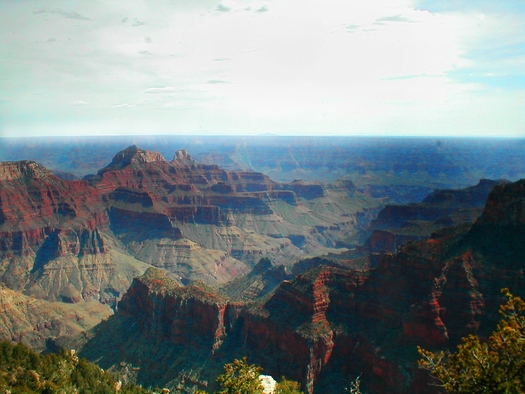 PHOTO: Arizona is challenging air quality rules put into place by the EPA when it determined the state's air quality plan wasn't sufficient to reduce polluted haze at places like Grand Canyon National Park. Photo courtesy U.S. Dept. of Transportation.
March 10, 2015
PHOENIX - The state of Arizona is challenging the EPA in the U.S. Court of Appeals in a case with implications for air quality across the country.

When the EPA determines a particular state's air quality plan isn't strong enough to reduce air pollution in National Parks and designated Wilderness areas, the agency steps in with a plan to reduce air pollution.

According to the EPA, three coal-fired power plants in the state are affecting air quality and visibility at Grand Canyon National Park and several other sites.

Stephanie Kodish, director and counsel of the Clean Air Program with National Parks Conservation Association (NPCA), says air pollution situation is severe.

"You're looking at some of the National Parks and Wilderness areas that have the worst air quality in the country," says Kodisch. "Places like Grand Canyon, Petrified Forest and Mesa Verde, where the air and environment should be pristine."

While at least two of the coal plants are proposing their own pollution-control updates, conservation groups are siding with the EPA in the case. Kodish says it isn't just park visitors' views and health affected by polluted haze, but plant life, wildlife and historic sites as well.

Attorney Michael Hiatt with Earthjustice is representing the NPCA and Sierra Club in fighting Arizona's appeal. He says research has shown protecting the clean air and great views of the National Park experience in Arizona, and elsewhere, also has economic benefits.

"Visibility impairment decreases visitors' enjoyment," says Hiatt. "They'll take shorter visits, spend less money at National Parks and surrounding communities, so improving visibility is important."

The EPA has won similar court challenges to its regional haze plans in cases filed by North Dakota and Oklahoma.
Troy Wilde, Public News Service - AZ