Report Finds LGBT Women Face Higher Risk of Poverty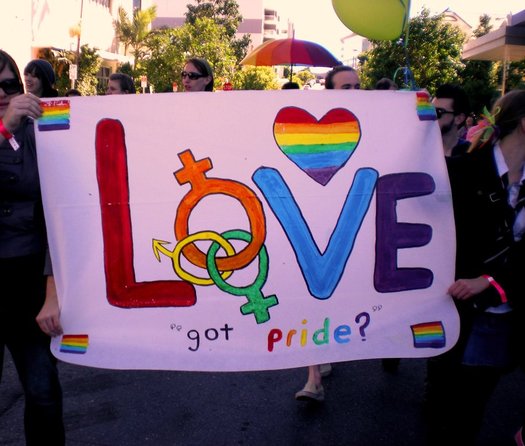 PHOTO: More than 15 percent of New Yorkers live below the poverty line, and a new report finds lesbian, gay, bisexual and transgender women are among those most at risk. Photo credit: morguefile.com/arashdeep
March 20, 2015
NEW YORK - More than 15 percent of New Yorkers live in poverty, and lesbian, gay, bisexual and transgender women are among those most at risk, according to a new report.

The findings were released by a broad coalition of organizations including the National Women's Law Center. Fatima Goss Graves, that group's vice president for education and employment, said the report highlights how the challenges most women face, including high child-care costs, fall hardest on LGBT women.

"Getting adequate wages, having the supports necessary to both work and care for families, having access to health care," she said. "Those are concerns that LGBT women are facing and, in some cases, facing more acutely."

Goss Graves said those concerns are further magnified for LGBT women of color, immigrant women, women raising children and transgender women. According to the report, almost 30 percent of bisexual women and 23 percent of lesbian women live in poverty, compared with 20 percent of heterosexual women.

More than 5 million women across the United States identify as LGBT, and Goss Graves said discriminatory laws, along with inequitable and outdated policies, compromise their economic security. She added that some LGBT women are unable to access job-protected leave to care for a sick partner, and others struggle to obtain official identity documents that match their gender identity.

"Transgender women, in particular, have the problem of it being difficult to access appropriate ID," she said, "when ID is so crucial in our society to access jobs, to access things like health care."

In December, the New York City Council passed a measure that makes it easier for people to change their sex on their birth certificates if it conflicts with the gender with which they identify.

Goss Graves said policies at the state and federal level should be improved to allow LGBT families the same protections and benefits available to others, such as health insurance, family leave and child-care assistance.

The report, co-authored by the Movement Advancement Project and the Center for American Progress, is online at lgbtmap.org.
Derek Hawkins, Public News Service - NY