Pomp and Circumstance: Female Grads Face Tough Job Market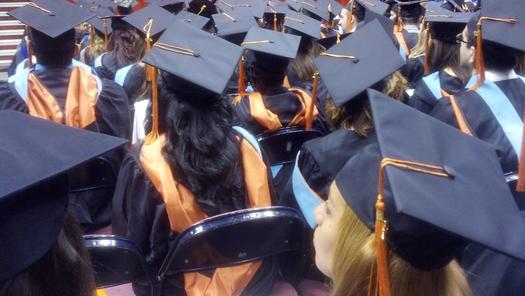 Photo: Female graduates may have a more difficult time finding a job post graduation. Photo credit: kconnors/morguefile.com
March 30, 2015
RALEIGH, N.C. – Resumes and job searches are tops on the minds of thousands of upcoming graduates from North Carolina colleges and universities.

And while that first job can be tough for anyone to get, multiple studies indicate it's that much harder for women.

Rachel Elahee is a psychologist and life management coach for professional women, who says some of the extra demands placed on females are self-created.

"Research shows that we absolutely have to prove ourselves more, but it also shows that we think that we have to know more than our male counterparts," she points out.

A 2014 Bloomberg Businessweek study found that women graduating with business degrees are less likely to get job offers than male counterparts.

And according to the American Association of University Women, women who graduate from college will receive lower starting salaries than men in their first year.

Elahee says it's important to have a full understanding of your value to a potential employer, and to apply for positions where you have plenty of room to grow.

"Part of the advice would be to just go for it," she stresses. "If you know you have the potential to do the job, even if you don't have all of the experience, go for it. Don't hold back."

Because it can often be easier to find a job when you have one, Elahee says if you're not entirely happy with a job and its compensation, keep looking until you find what's right for you.

Another study by the Georgetown University Center on Education and the Workforce found that 44 percent of recent college graduates – male and female – are underemployed.


Stephanie Carson, Public News Service - NC