Farmworker Awareness Salutes Cornerstone of Idaho's Food System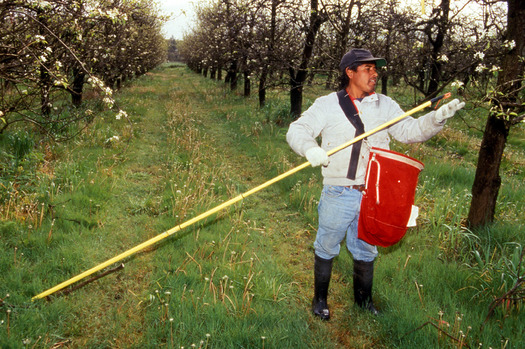 PHOTO: Better treatment of Idaho farmworkers and recognition of their importance in the food system are part of the National Farmworker Awareness campaign. Photo credit: Brian Prechtel, USDA Agricultural Research Service.
April 1, 2015
CALDWELL, Idaho - Farm-to-school programs and buying local food are popular trends in Idaho, and the route those foods take to get to the plate are being highlighted for National Farmworker Awareness - a spring campaign that coincides with crop planting.

Migrant and seasonal workers are key for planting, maintenance and harvest. Rebecca De Leon, communications director at the Community Council of Idaho...

"Our farmworkers toil the fields for 8, 10 or even 12 hours a day," she said, "doing extremely dangerous and arduous labor to pick food for Idahoans, then come home and have no food to give to their own children."

The Idaho Hunger Relief Task Force has been promoting local food-system design and is working to include farm laborers and their families as part of the big picture of regional physical and economic health.

Josie Perales, family service advocate at Migrant and Seasonal Head Start, said it's important to remember that those working to produce the food have families, and it matters how they're treated.

"I see that families are working very long hours for a very low wage," she said. "They want child care to work those long hours. We try to provide families with child care so they won't take them out to the fields."

She said her group helps teach families how to meet nutritional needs on strict budgets and engages youngsters in high-quality early education.
Deborah Courson Smith/Deb Courson Smith, Public News Service - ID