Report: Most OH Health Plans Fail to Offer Smoking Cessation Tools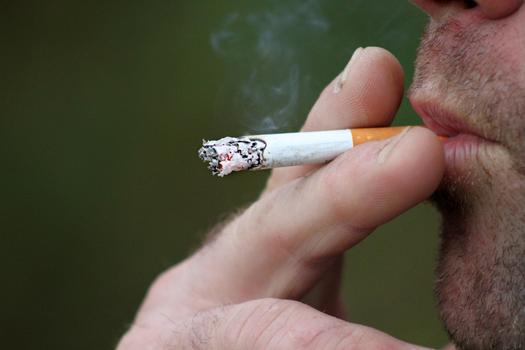 PHOTO: Health advocates are urging policymakers to enforce the ACA's requirements that all marketplace insurance plans offer the full range of tools available to help smokers kick the habit. Photo credit: cherylholt/morguefile.
April 2, 2015
COLUMBUS, Ohio – Kicking the smoking habit is one of the most difficult things many Ohioans will ever do, and a new report finds that the overwhelming majority of the state's marketplace health insurance plans are not helping them in the way they should be.

The Affordable Care Act (ACA) requires marketplace insurers to provide free tools and medications to help smokers quit, but according to a new analysis, only one of the 16 plans currently meets the full requirements.

Shelly Kiser, director of advocacy for the American Lung Association in Ohio, says the state is missing a key opportunity to bring the smoking rate down.

"These folks that are in these health insurance marketplaces are really more likely to be smokers, because they were formerly uninsured, they're people in a lower income bracket," she points out. "These are people who smoke more often."

Under the ACA, insurers must provide at least four counseling sessions, and all Food and Drug Administration approved smoking cessation medications, for at least two attempts to quit per year, all at no cost and without authorization requirements.

Ohio currently has the eighth highest tobacco use rate in the country.

Kiser says a proposal to raise the state's tobacco tax is part of the solution, but she also hopes the report will serve as a red flag for policymakers, so that smokers can have access to all the tools they need to quit.

"It's something the Department of Insurance needs to look into and to send out a bulletin to these insurers telling them what they need to be doing and then enforce these provisions," she stresses.

Given that more than 20,000 Ohioans die each year from smoking-related illnesses, Kiser says the state's physical and financial health is on the line.

"The annual health care costs to treat tobacco-related illnesses tops $5.6 billion every year, so providing these services can save potentially a lot of lives and save our state a lot of money," she points out.

The full report is available on the American Lung Association's website.



Mona Shand, Public News Service - OH