Lawmakers to Hear Series of Religious Refusal Laws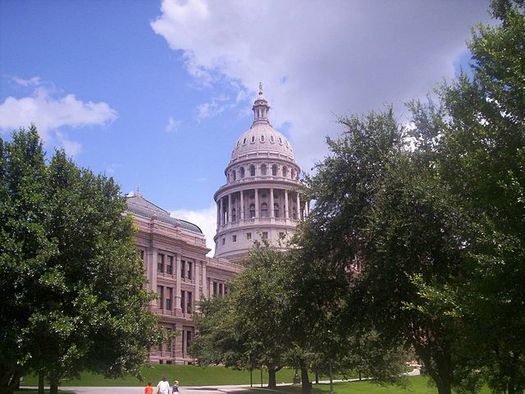 PHOTO: Texas lawmakers are considering new legislation that could subject lesbian, gay, bisexual and transgender people to discrimination and even criminal prosecution. Photo credit: Ricraider/Wikimedia Commons.
April 2, 2015
AUSTIN, Texas - While outrage continues to grow over religious-refusal laws passed in Indiana, Texas lawmakers are considering at least 20 bills critics say would discriminate against lesbian, gay, bisexual and transgender people.

Proponents of the legislation say Texans should not be punished for refusing to perform certain job duties based on their religious beliefs. Chuck Smith, executive director with Equality Texas, warns the state could face the same financial crisis hitting Indiana if the bills move forward.

"It would lead to harmful economic consequences to the state of Texas," he says. "As well as damage the brand of the state similar to the shellacking that the state of Indiana is experiencing right now."

Smith says the state already has religious protections under law, and that Indiana could have avoided backlash if it had passed a measure similar to the 1999 "Texas Religious Freedom Restoration Act," a bipartisan move that managed to balance religious liberty and nondiscrimination.

Six of the measures would allow businesses, government workers and other individuals to use religion to justify discrimination. Three proposals would force employers and building managers to verify the gender of individuals using their restrooms, under threat of fines and criminal prosecution.

Smith notes, five of the bills would strip control from local governments, overriding nondiscrimination protections already on the books.

"Whether it's in regard to nondiscrimination ordinances or any levels of local control, it is something that would be very damaging to each of our local municipalities," he says.

Businesses and an increasing number of faith leaders are concerned the bills make the Lone Star State appear intolerant and unwelcoming.