Cedar Rapids, Marion Among Nation's Most Livable Communities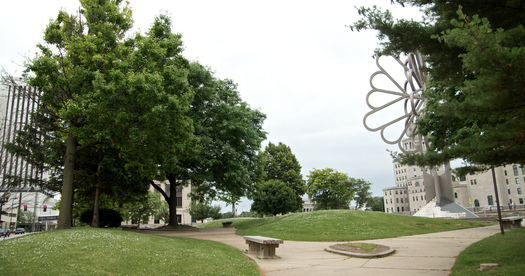 PHOTO: People looking for a perfect place to call home need to look no farther than Iowa. Cedar Rapids (pictured above) and Marion have both made the top 10 in the Livability Index for cities their size. The index is from AARP and ranks communities based on categories such as housing, transportation, environment, health and opportunity. Photo credit: Stijn Debrouwere/Flickr.
April 22, 2015
DES MOINES, Iowa - Some Iowa communities are being called among the best in the nation for people being able to remain active and engaged, get where they want to go and live comfortably and in good health.

The first-of-its-kind Livability Index from AARP has Cedar Rapids as the country's seventh best medium-sized city and Marion comes in ninth for small cities.

Kent Sovern, state director of AARP in Iowa, said the rankings are based on 60 factors across seven categories, such as housing, transportation, environment, health and opportunity.

"But we're also measuring what we call the social capital," he said. "How well connected are people? How easy it is to be connected to the government, to your neighbors to your faith-based community and all of that?"

The Index also named Des Moines as one of 40 featured communities in the country for its leaders' commitment to becoming more livable over time.

Sovern said the index can help leaders in any city, town or neighborhood statewide move that community toward becoming more livable. He said that's vital since most people want to stay at home and in their own communities as they age.

"Imagine you're a member of the city council or a mayor or a county supervisor or a business leader," he said. "This Livability Index is going to give you a rich and diverse and very deep set of data that you can begin having discussions. It's really a tool that's way beyond anything we've ever created."

The Livability Index allows anyone, anywhere to enter their ZIP code and see how their community stacks up. It's available online at aarp.org/livable.

More Iowa-specific details are here.
John Michaelson, Public News Service - IA