Analysis says 114th Congress Failing on Climate, Water, Wildlife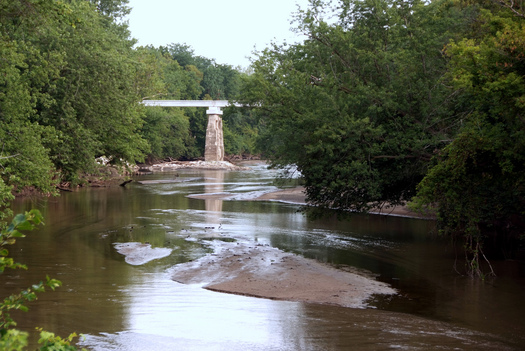 PHOTO: Last week marked the 100th day of the 114th Congress, and it came with a briefing by conservation and environmental groups that said America's lands, water and wildlife are in peril from Senate Majority Leader Mitch McConnell and his colleagues. Photo credit: Carl Wycoff/Flickr.
April 24, 2015
DES MOINES, Iowa - As the 114th Congress moves toward its 114th day, a briefing from conservation and environmental groups is giving Senate Majority Leader Mitch McConnell and his colleagues a failing grade thus far on lands, water, wildlife and climate action.

Debbie Neustadt, an executive committee member for the Iowa chapter of the Sierra Club, said those lawmakers need to realize the real threats of a changing climate and support the Clean Power Plan.

"We want power plants to cut their carbon pollution," she said. "We need to invest in renewable energy such as solar and wind, and also we need to invest in efficiency."

Groups responsible for the report include the Defenders of Wildlife, The Wilderness Society and Clean Water Action.

Also behind the briefing that cites the environmental failures of the 114th Congress is the League of Conservation Voters. Its president, Gene Karpinski, noted that the public supports clean air and clean water and understands the importance of the Environmental Protection Agency.

"Sadly, the polluters and some of their allies in Congress are trying to block EPA from doing its
job," he said. "EPA's mission is to protect our health, protect our air, protect our water. They're moving forward with historic steps and Sen. McConnell is trying to block them."

According to the analysis, there's also been an onslaught of ill-advised legislative efforts that would undermine conservation laws designed to protect America's parks, forests, wilderness and wildlife.

More information is online at lcv.org.
John Michaelson, Public News Service - IA