Midwest Canine Flu Outbreak Closes in on Iowa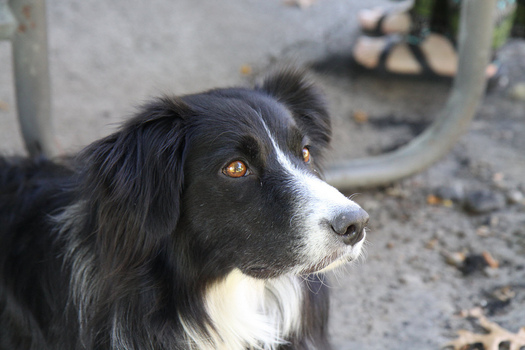 PHOTO: Reports of a highly contagious flu sickening hundreds of dogs throughout the Midwest have many Iowa dog owners on alert, but experts say while the situation is cause for concern, there's no need to panic. Photo credit: Bruce Drummond/Flickr.
April 27, 2015
DES MOINES, Iowa - Fears of the flu for Fido are running high for some Iowa dog owners, thanks to a rare strain of canine influenza that's spreading in other states across the Midwest. This is the first time this strain has been reported in North America and while it hasn't yet been diagnosed in Iowa, Dr. Randy Wheeler, executive director with the Iowa Veterinary Medical Association, says samples are being tested daily.

"I caution people to watch out when you're visiting dog parks, strange dogs," says Wheeler. "Not only can a dog get it from nose to nose contact, but it can also be spread on your clothes, on your hands, things of that nature."

Thus far the H3N2 strain of canine influenza has reportedly sickened more than 1,300 dogs in Illinois, Indiana, Ohio and Wisconsin.

Of all the dogs that have become ill, only a handful have died. Wheeler says it doesn't appear this strain of dog flu is any more aggressive than other strains.

"The fortunate part of this, the morbidity is high in that it can infect animals, but not all of them show signs and the death loss is rather low," he says.

According to the Centers for Disease Control and Prevention, there's no evidence of transmission of canine influenza viruses from dogs to people, although cats can be infected under certain circumstances and guinea pigs and ferrets could also be at risk.

John Michaelson, Public News Service - IA