Toxic Chemical Bill: Is the Devil in the Details?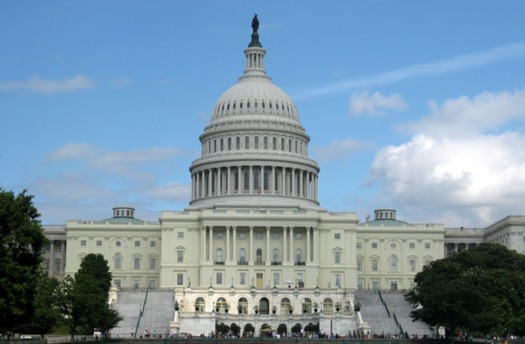 PHOTO: With the support of a bipartisan group of lawmakers, including Sen. Joe Donnelly of Indiana, the U.S. Senate is considering controversial legislation to update the Toxic Substances Control Act. Photo credit: Wally Gobetz/Flickr.
April 28, 2015
INDIANAPOLIS - The U.S. Senate is considering an update of the nearly 40-year-old Toxic Substances Control Act, which regulates the use of chemicals in consumer products. Supporters claim Senate Bill 697 would improve regulation, but opponents argue that the devil is in the details.

While the bill is an improvement from prior sessions, said Lyn Kaatz Chary, owner of Environmental Strategies and Consulting in Gary, it still doesn't make the grade in terms of health and safety protections.

"Although this particular bill did address many of the issues with earlier legislation," she said, "in the end, some of the most crucial issues did not get dealt with, or they actually became worse, in this bill."

As an example, she said, states could lose their ability to take action on a chemical if the Environmental Protection Agency already is taking a look at it. She said other loopholes include allowing the EPA to exempt chemicals from regulation based on a cursory review instead of a full safety examination.

A markup of the bill is scheduled today in a Senate committee, and a vote soon could follow.

Pressure has mounted to reform the Toxic Substances Control Act, said Andy Igrejas, director of the group "Safer Chemicals, Heathy Families." While it's good that the chemical industry came to the table, he said, it looks as if it proposed and gathered support for reforms favorable to itself.

"There's something wrong when you have legislation that is being sold as a major public health protection, and the only people supporting it are the very industry that is supposed to be regulated by it," Igrejas said. "Yet, that's what we have."

The bill was introduced by Sen. Tom Udall, D-N.M., and its bipartisan cosponsors include Sen. Joe Donnelly, D-Ind. Kaatz Chary said she believes he's on the wrong track.

"He has the best of intentions, but I think that he's unfortunately very mistaken in believing that the bill that he's currently supporting is going to do the job that he sees needs to get done," she said. "But it's not going to get accomplished by that particular bill."

In a statement, Donnelly said he's pleased to be a part of the bipartisan effort to modernize the toxic chemical laws.

Information on the bill is online at govtrack.us.