Arizona's Homeless Should Be Helped by ACA Grant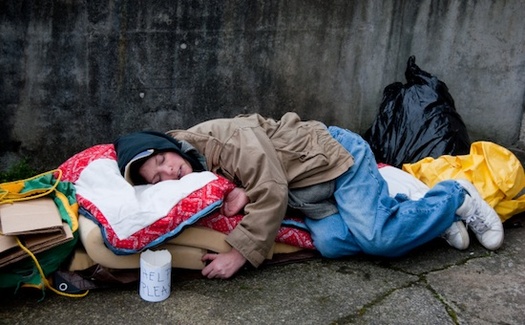 PHOTO: Homeless Arizonans will benefit from $100 million in Affordable Care Act funding earmarked for expanding Community Health Centers. At least $1.7 million of that sum is coming to Arizona. Photo courtesy of Los Angeles County.
May 12, 2015
PHOENIX - Thousands of Arizona residents, including the state's homeless population, are expected to benefit from $1.7 million in Affordable Care Act (ACA) funding to expand the state's system of nonprofit Community Health Centers.

Circle the City, a medical respite center in Phoenix providing health services for the homeless, is among three recipients sharing the federal grant. Circle the City chief financial officer John Andrews says the money will be used to build another clinic.

"We're providing behavioral health services to a population of patients," he says. "These are severely mentally ill patients that we will be serving, primarily in the homeless space."

Andrews says there are few health services for the homeless population in the Phoenix area, with a population that tops 17,000. He says the funding is part of a multi-year grant.

Community Health Centers are local clinics that treat people who are uninsured or under-insured, and bill based on their ability to pay. Andrews says these clinics help keep healthcare costs down by treating people before their health conditions require more expensive hospital care.

"The benefits of addressing the full scope of challenges being faced by the patient is that costs go down because you're dealing with the full issue," says Andrews, "as opposed to part of the issue."

The U.S. Department of Health and Human Services is providing just over $100 million in Affordable Care Act funding to about 160 health centers in 33 states. It is projected to increase access to health services for nearly 650,000 patients.
Troy Wilde, Public News Service - AZ