EPA Announces Clean Water Ruling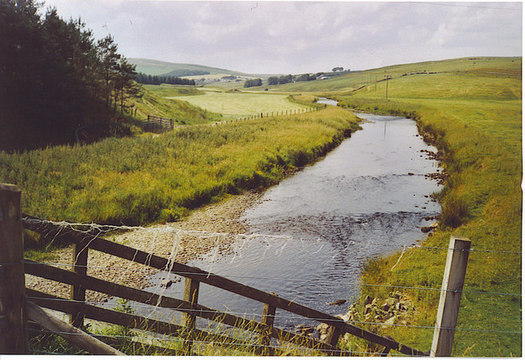 PHOTO: The U.S. Environmental Protection Agency and the U.S. Army finalized the Clean Water Rule yesterday to clarify protections for streams and wetlands that form the foundation of the nationís water resources. Photo credit: Colin Smith/Wikimedia Commons.
May 28, 2015
DENVER - The Environmental Protection Agency and Army Corps of Engineers finalized a rule yesterday restoring Clean Water Act protections to more than half of the nation's streams and millions of acres of wetlands.

The agencies cited a report summarizing more than 1,200 peer-reviewed, published scientific studies which concluded that small streams and wetlands play an important role in the health of downstream rivers and lakes.

Tim Brass, state policy manager with Colorado's Backcountry Hunters and Anglers, says the rules are important for anyone who likes to recreate outdoors.

"If you're a duck hunter, you need to be concerned," says Brass. "As fishermen and hunters, it's one less spot to hunt and fish if these areas are not protected. This rule-making process is really important for all Americans. We all depend on clean water."

The move is an attempt to clarify protections after two Supreme Court decisions left some 20 million wetland acres and two million miles of streams unprotected. The government agencies held hundreds of meetings with stakeholders across the nation and reviewed over a million public comments before developing the new rule.

The EPA says 52 percent of Colorado's streams, providing drinking water to 3.7 million residents, were previously unprotected under varying interpretations of Supreme Court decisions. Brass says in states prone to drought, such as Colorado, it's more important than ever to protect the clean water the state still has.

"If you wake up in the morning and turn on the faucet, that clean water is dependent on this rule-making process," says Brass. "These isolated wetlands help serve as buffers and help filter out pollution that, you know, would otherwise end up in drinking water."

Brass adds, clean water also is an economic driver for outdoor recreation, farming and energy production. According to the EPA, 117 million Americans, or one in three, get drinking water from streams that lacked clear protection before the ruling. The new rule will be effective 60 days after publication in the Federal Register.
Eric Galatas, Public News Service - CO