Summertime Can Mean More Drownings in Nevada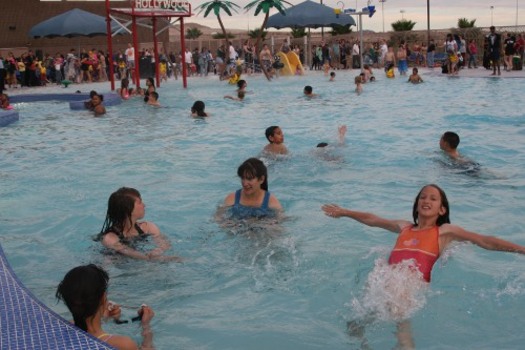 PHOTO: Summertime in Nevada can be a deadly season in backyard swimming pools and on lakes and rivers, but National Drowning Prevention Month each May stresses water safety. Photo credit: Clark County, Nevada.
May 28, 2015
LAS VEGAS - Summertime in Nevada means more people will be in backyard swimming pools and on the lakes and rivers, and it also means there will likely be more drownings.

Shelly Cochran, public information officer with Safe Kids Clark County, says the purpose of National Drowning Prevention Month held each May is to stress the importance of water safety. She adds being in any body of water can be dangerous.

"In Nevada, our drowning deaths really do run the gamut," says Cochran. "Some happen at home in backyard pools, some happen at the lake, some happen in the bathtub."

Cochran says drowning is a leading cause of preventable death for children younger than 14. It's also reported two out of three drowning victims are adults, with the leading causes being health events in older people and drugs and alcohol in younger adults.

Cochran says it's vital children and adults in or near the water know how to swim, and adds putting up a five-foot wrought-iron pool fence can help prevent child drownings. She says the actual event of drowning can happen very quickly.

"The thing about drowning is people think there is going to be a lot of splashing, a lot of noise, it's going to be very dramatic," she says. "The thing is, you can slip under the water and it only takes seconds."

Cochran says another important safety tip is to always wear a life jacket on open water.
Troy Wilde, Public News Service - NV