Impact of Mass Incarceration on Ohio Minority Communities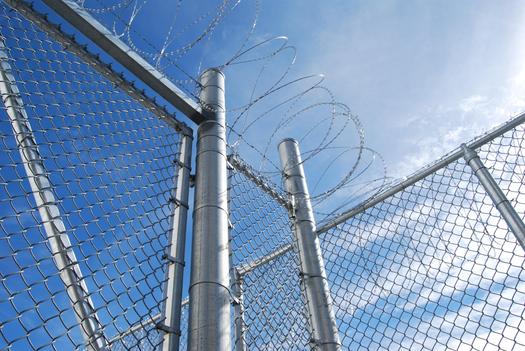 PHOTO: Criminal justice activists in Ohio say long term solutions are needed to reduce mass incarceration, which disproportionately impacts communities of color. Photo credit: Larry Farr/Morguefile.
June 11, 2015
COLUMBUS, Ohio – Federal data on prison populations shows that communities of color are disproportionately affected by mass incarceration in Ohio. Criminal justice reform groups say shortsighted solutions to crime are not the answer.

According to the Prison Policy Initiative, while only 12 percent of Ohio's population identifies as African-American, blacks represent 43 percent of incarcerated Ohioans.

In Cincinnati, the AMOS Project is a faith-based group working on racial and economic-justice issues. Its executive director, Troy Jackson, says disparities occur throughout the criminal-justice process.

"The way policing is done, the way indictments happen, the sentencing that they get, race and economics play a huge issue in determining the fate of folks," says Jackson. "People of color have filled prisons in unprecedented numbers."

The federal data shows Ohio's incarceration rate is nearly 13 percent higher than the national average. To reduce incarceration rates, Jackson recommends better focus on rehabilitation, instead of imprisonment, and moving more resources towards people and communities.

Jackson points out when jobs and economic opportunities disappear, crime and violence increase. And he says increasing arrests just contributes to the cycle of poverty.

"We try to respond to symptoms with quick solutions that are self-defeating because the more people we put in prison, the more families are broken up, the more children that grow up without a parent in the home, and it becomes a cycle that repeats over and over again," he explains.

Jackson adds that residents, community leaders, businesses and politicians in Ohio need to work together to support policies that can boost low-income communities and bring more oversight to the criminal justice system.

"What are the investments we're making long-term in education, in jobs, in urban-core communities?" he asks. "A lot of the incarceration is driven by nonviolent drug offenses. How are we thinking about drug laws, how are we thinking about mandatory minimums?"

Jackson works with the Ohio Organizing Collaborative's Mass Incarceration and Criminal Justice Reform Campaign, which has pushed for stronger policies that help provide fair opportunities for those with criminal histories to obtain employment.
Mary Kuhlman, Public News Service - OH