Study Claims Farm Nitrogen Pollution Damage Estimated at Billions Annually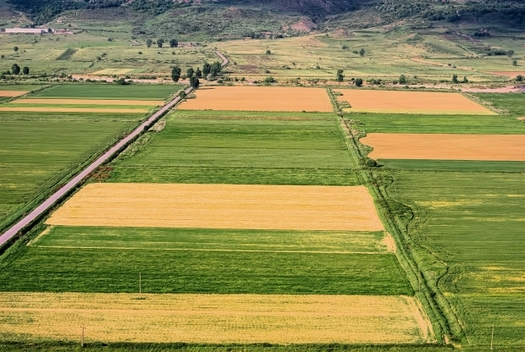 A new study has found that nitrogen run off from farm fields could come with a heavy price. Credit: Koan/morgueFile.com
June 19, 2015
SIOUX FALLS, S.D. - Farm nitrogen pollution damage is estimated at billions of dollars annually, according to an International Scientific Team study published in the journal Environmental Research Letters.

The study shows agriculture accounts for most of the pollution, said Environmental Working Group senior analyst Anne Weir.

"And the study found that 75 percent of the total cost of nitrogen pollution from all human sources came from farming practices such as spreading fertilizer and manure on farm fields," she said. "This means that nitrogen pollution from farming costs us about $157 billion a year, on average, in damages."

Nitrogen pollution, especially from the Midwest, is suspected of being a source of the growing dead zone off the mouth of the Mississippi River in the Gulf of Mexico.

Weir said the study traced nitrogen pollution to several different sources.

"They also looked at non-farming sources like industrial manufacturing and burning fossil fuels," she said, "so they did go back to the source and look at the cost to various waterways and air-quality measures."

Weir said the Environmental Working Group wants to work with agriculture producers to address this problem.

"For fertilizer, this could mean applying an efficient amount of fertilizer to fields during the period of maximum crop growth," she said. "For manure, we really advocate that farmers don't spread manure on frozen or snow-covered fields."

Weir said EWG is concerned about the damages not only to the environment but also to human health.

The study is online at iopscience.iop.org.