Net Neutrality Order Under Threat in GOP Budget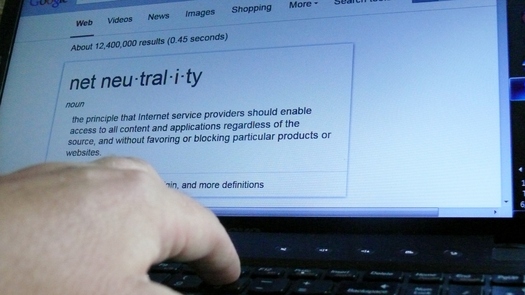 PHOTO: Congressional Republicans are banking on the budget bill to block the Federal Communications Commission from implementing its net neutrality rules, but supporters say that would be a blow to consumers, particularly in rural areas, who deserve a level playing field. Photo credit: Greg Stotelmyer.
June 22, 2015
FRANKFORT, Ky. – When the Federal Communications Commission (FCC) decided earlier this year to treat the Internet like telephone service, it was hailed by supporters of net neutrality as a way to close the so-called "digital divide" between rural and urban areas.

However, Republicans in Congress have buried a provision in their budget to prevent the FCC from enforcing an order aimed at preserving an open Internet.

Dee Davis, president of the Center for Rural Strategies, describes the budget maneuver an "end run" by the big telecommunications companies around the FCC.

"But I'm glad that we've got a regulatory agency that cares more about consumers than they do about the big companies who are making all the money on this process," says Davis.

According to the Rural Broadband Policy Group, of the 19 million Americans who don't have Internet access, more than 14 million live in rural parts of the country.

Ironically, the threat to net neutrality comes from the House Appropriations Committee, chaired by Congressman Hal Rogers, a Republican from rural Kentucky. Rogers says the policy provision would "rein in ... overreach" by the Obama administration.

Davis, who is based in Whitesburg, says the problem is, the market is not working in most of rural America.

"Congressman Rogers knows that if places like east Kentucky are going to compete, we're going to have to have access to high-speed, affordable Internet," he adds.

The House budget legislation would prohibit the FCC from implementing net neutrality until certain court cases are resolved.

Almost four million Americans contacted the FCC voicing their support for net neutrality. Advocates say net neutrality makes it more likely that broadband will come to rural areas.


Greg Stotelmyer , Public News Service - KY